-UNILEVER SIGNED A CONTRACT FOR INDEPENDENT SAUCEFILLING MACHINE WITH TECH-LONG
Every day over two billion people use Unilever products. From food, drink or ice cream to home and personal care, Unilever products are so popular that they have become an indispensable part in people's daily life.
In 1929, the British Lever Brothers and Dutch Margarine Unie signed an agreement to create Unilever. After its incorporation of more than 80 years, Unilever is now a listed company and the largest consumer goods company that owns many world famous food, drink, cleaning agent and personal care products, enjoying a total global revenue of 49.78 billion euros in 2013. As one of the most profitable company, Unilever owns over 400 brands under 14 categories that sell well in more than 170 countries and regions. lt's not only one of the largest producer of ice cream, tea drinks, margarine and condiments but also one of the largest producer of detergents, cleansers and hair care products.
In 1890s, William Hesketh Lever, founder of Unilever, proposed the idea "to lessen work for women; that life may be more enjoyable and rewarding for the people who use our products. lts global vision is to provide quality products and services to create a better future, to foster health and contribute to personal attractiveness so that its users can enjoy a better life. lts priorities now are inspiring people to take small everyday actions that can add up to a big difference for the world. lt's dedicated to minimizeing the impact on environment and encouraging positive social influence, so as to lead a responsible growth mode and to inspire people to make a difference through small everyday action.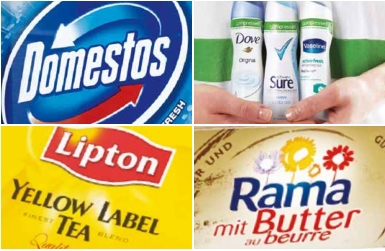 Win-Win Cooperation Brings Opportunities and Challenges, Three years cooperation exhibiting its golden prize quality
Early in 2010, Unilever and Tech-Long reached an intention for cooperation. Unilever, a company of world's Top 500, is very strict with equipment supplier. Being a strategic partner with Unilever is an indication that TECH-LONG is equal to and even higher than the standards of world renowned brands. lt also shows the outstanding performance of TECH-LONG in terms of its corporate strength, equipment quality, team building ability. personnel safety, corporate culture, R&D, after-sales service, etc. During the three years of project consultation from the preliminary intention for cooperation in 2010 to the successful cooperation by the end of 2013, the global food solution team visited TECH-LONG many times. After comprehensive evaluation on all soft and hard strength of TECH-LONG, the team spoke highly of the R&D and manufacturing capability, fully believed that TECH-LONG, as the leading enterprise in packaging machine industry, was excellent enough to be a global supplier. Through many technical discussions and negotiations, project team of TECH-LONG learned a lot from plenty of professional advice proposed by Unilever team. Tech-Long holds high the banner of innovation and adhere firmly to the principle of serving the customers. At the beginning of 2013, when Unilever started to set up a factory in Jinshan, Shanghai, they called for new filling machines that can process four containers of different volumes simultaneously and can fill more than20 high-viscosity condiments. In response to this rigid demand, TECH-LONG immediately built a dedicated project team for the high-viscosity condiment filling machine. Thanks to its rich experience in this regard acquired over the years from the cooperation with many other world renowned brands, such as US Huy Fonqand Heinz, TECH-LONG managed to nail down the design of the required equipment in the second half of 2013 after many consultation with Unilever tech team.
Just one week before sending the finalized contract, Unilever requested the addition of a new condiment filling function for a sauce that was very different from the high-viscosity condiments previously studied by TECH-LONG. This presented a challenge for the team as their filling machine was designed specifically for high-viscosity products using micro-positive pressure technology. This machine, however, cannot process high-viscosity product and diluted product at the same time.
At this critical moment, TECH-LONG adjusted its strategy to redesign a machine that can meet the Unilever demand. Finally, a senior technician who dedicated himself in this industry for over 30 years came across a solution, namely configuring a new vacuum pump into the filling system. Therefore the pump, applying the theory of micro-negative pressure, could be used to fill the sauce of steamed fish.
The new design won highly appraisal from Unilever tech team who saw TECH-LONG in a new light. Later on the quick signing of contract in less than half a month kicked off the good start of successful cooperation.
Join Hands to present the Best Ever Cooperation
The successful cooperation with Unilever marks another joint of hands with internationally recognized brands after Coca-Cola, P&G, Nestle.etc. We are confident that our rapidly growing company will continue to foster sustained cooperation and build a better future together. Our mutual goal is to provide customers with high-quality goods and services that promote happiness, personal attractiveness, and an overall better quality of life. We stand committed to creating successful and sustainable business practices that meet the needs of our valued customers.