On November 25, Wang Xiaochu, Secretary of Party Group and Chairman of China Unicom, came to Da Yilong for a visit and research, accompanied by leaders including Hao Liqian, Secretary of Party Committee and general manager of Guangdong Unicom, Feng Huajun, Deputy Secretary of Party Committee and deputy general manager of Guangdong Unicom, Kong Xiangbin, member of Party Committee of Guangdong Unicom, deputy general manager and Secretary of Party Committee and general manager of Guangzhou Unicom.

Mr. Chen Gang, vice chairman of Guangzhou TECH-LONG Packaging Machinery Co., Ltd. received Mr. Wang Xiaochu and his delegation. Unicom first visited the sixth phase of Da Yilong exhibition hall and Industrial Internet experience center, Chen Dong introduced the development process of Da Yilong and the achievements achieved in the field of liquid packaging equipment, Wang Dong affirmed the achievements of Da Yilong in the field of liquid packaging equipment and the deep integration of industrialization and information technology.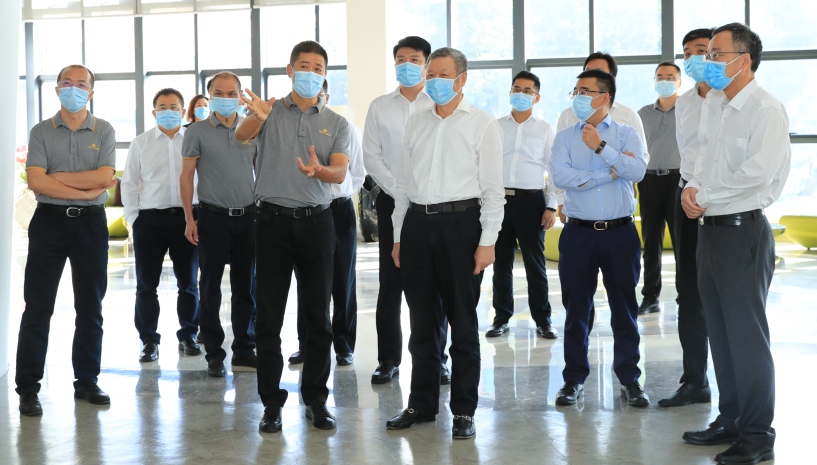 Then, Chairman Wang Xiaochu listened to the report of TECH-LONG Guangzhou Unicom Project Group on "Ministry of Industry and Information Technology 2020 Industrial Internet Innovation and Development Project -" 5G+ Industrial Internet "high-quality network and public service Platform Project" at TECH-LONG Industrial Internet Experience Center. The project team introduced the construction of TECH-LONG 5G virtual private network, focusing on the scenarios that have been put into application in TECH-LONG: "TECH-LONG energy consumption monitoring and optimization platform", "TECH-LONG core equipment vibration monitoring and fault prediction platform", "VR robot inspection system platform", and "VR virtual equipment operation and maintenance platform". Through the construction and testing of these application scenarios, the company has achieved the intelligent upgrading of production, intelligent energy consumption planning based on historical big data, remote production line operation monitoring and maintenance services, predictive fault diagnosis based on vibration analysis, etc., saving energy costs, improving after-sales service response speed, reducing after-sales service costs, and improving user interaction experience and user satisfaction.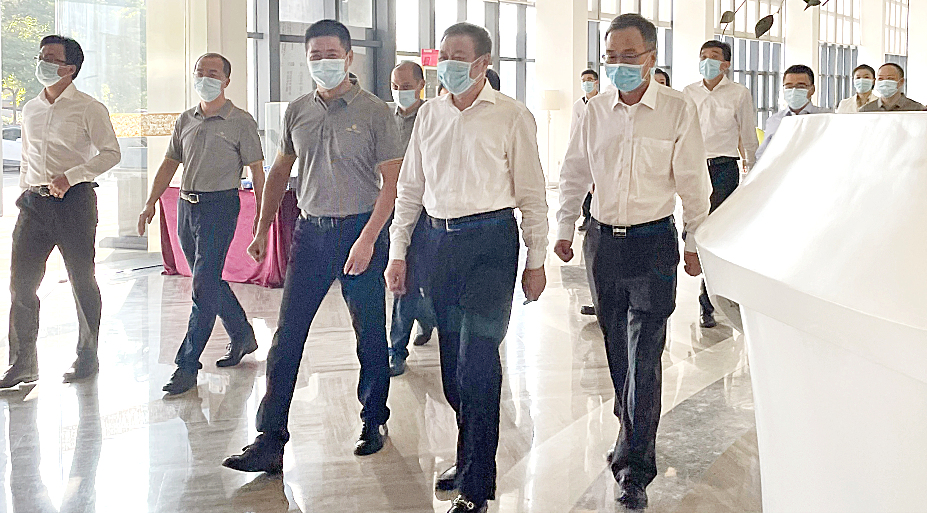 Subsequently, Chairman Wang Xiaochu and his delegation visited the company's 5G full coverage factory workshop, watched the 68000 bph drinking water production line of TECH-LONG Yibao Project, and learned about the scene AI-assisted assembly, AGV intelligent network connection, AI visual inspection and so on. Wang Dong fully affirmed the achievements of the cooperation between the two sides, and hoped that the two sides will continue to work together and sincerely cooperate to create an industry-leading "5G+ industrial Internet" demonstration project and promote the high-quality development of the entire chain of the industry.