When it comes to end-of-line operations, the goal should be to provide the customer with the best pallet of products in the shortest time and for the least amount of money. Fortunately, palletizers can help significantly improve end-of-line packaging and increase efficiency.
Palletizers have become the must-have equipment for many manufacturing companies around the world. The power and versatility of these machines have revolutionized multiple industries by increasing productivity and improving workplace safety standards. Their features and characteristics allow various products to be stacked and transported faster and safer than ever before. For example, beverage and food processing companies increasingly use palletizers for collaborative work.
Several palletizers on the market can meet the different production and packaging needs. But not every palletizer is right for every manufacturer, production, and project. This article will mainly discuss bottle palletizing and Tech-Long's solutions. Let's begin!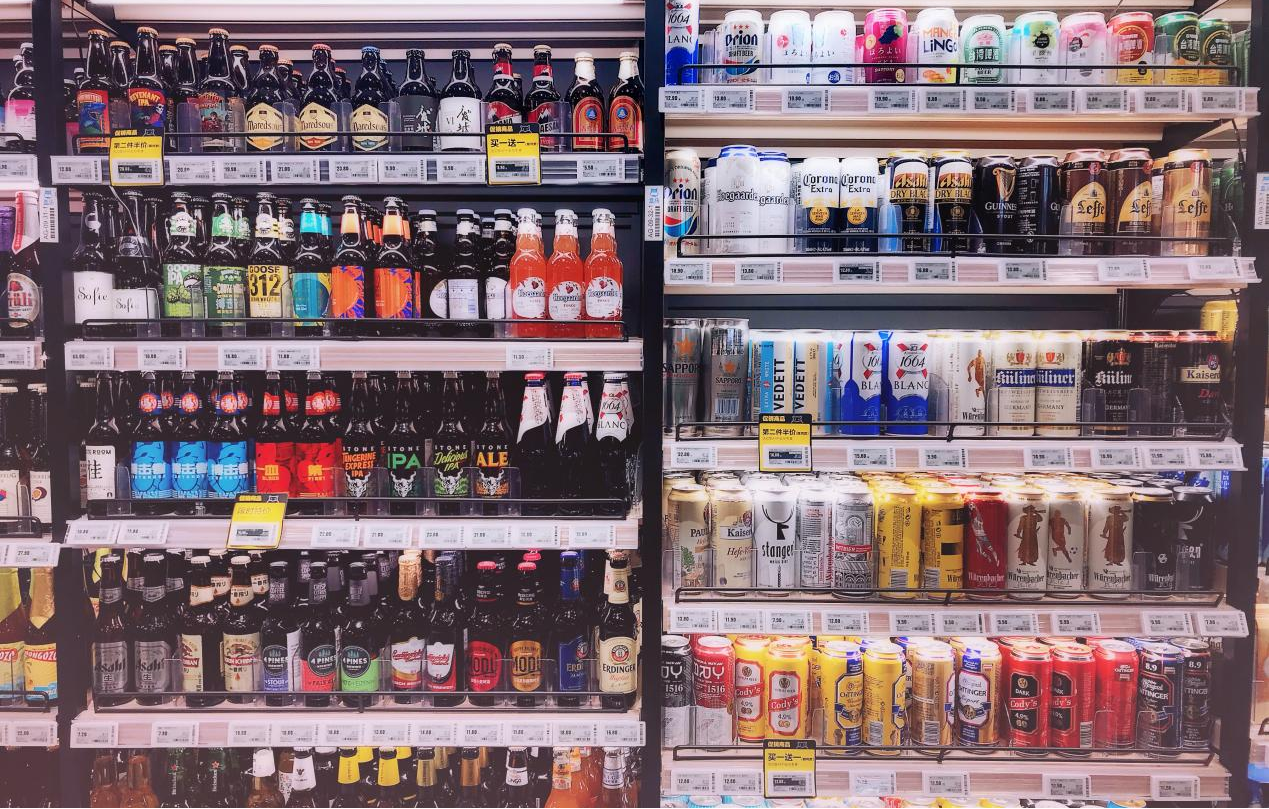 Overview of Palletizer: What is it?&How does it work?
A palletizer is an automated material handling machine used to stack and orient multiple individual products into a single load to provide a more convenient and economical method of handling, storage, and transportation. Ideally, products should be stacked to maximize the weight and bulk of the loaded cargo, while being stable enough to prevent them from moving, tipping, or squeezing each other.
Types of Palletizer
Manual and Semi-Automatic Palletizers
Manual palletizers can move products by human force, or they might consist of a system that helps humans manually stack products on a pallet. Manual palletizers represent a cost-effective solution, but throughput speed still has limitations and requires labor.
Traditional palletizers are fully automatic systems that receive products, form layers, and stack them into a unit load. Conventional palletizers can produce stable pallets, saving storage or shipping space. On the other hand, there are two types of traditional palletizers: high-level and low-level systems. These two options depend on your factory configuration and desired throughput.
Robotic palletizers use robotic arms to lift products one by one or in batches. Through this process, products can be palletized at one time, in rows or layers, depending on the type of end-of-arm tooling. The robots can also be equipped with vision systems to precisely stack products and even overlap bags.
Hybrid palletizing combines advanced conventional and robotic palletizers for custom palletizing processes in a single production line. Hybrid palletizers typically use robotic arms to feed and form layers to conventional palletizers.
Advantages of Factories Investing in Palletizers
Any company that manages multiple pallets is suitable to invest in a palletizing system as it will bring huge economic and organizational benefits. For this reason, many companies of different industries and sizes use palletizing solutions. The following are the main advantages of using a palletizer:
Reduce personnel expenses;
Management cost savings;
Reduce work-related accidents;
Reduce risks to workers when handling materials;
Improve productivity;
Maximum space optimization;
Tech-Long Packaging Machine Solution: Traditional Palletizer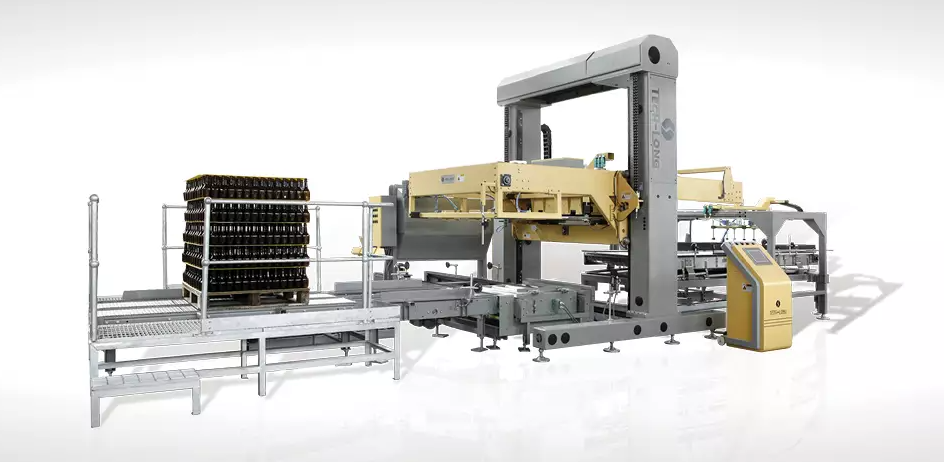 Tech-Long bottle packaging machines can be divided into automatic palletizers and depalletizers, automatic shrink wrapping machines and wraparound packaging machines, case packers and unpackers, and integrated automation systems. Each series conforms to different products widely used in multiple manufacturing industries. For example, automatic case palletizers are used for packaging in the beverage, beer, food, non-food glass, plastic bottle, and pharmaceutical industries.
The traditional palletizer is for cartons, plastic cases, and film palletizing, as well as the characteristics of the beer and beverage industry. Our traditional palletizers are suitable for 20000-32000BPH or 30000-40000BPH and have a wide range of applications. The product is fast, productive, have low downtime, and is easy to operate. The following are the main features of this product:
Using SEW motors, the chain drives the elevator movement.
The clamping jaws on both sides use motor racks, which can automatically adjust different arrangements.
Traditional palletizers are divided into low-level low/high-position palletizers and high-position palletizers, and different configurations can be selected according to capacity and requirements.
How Tech-long Can Help Your Business
Guangzhou Tech-Long Packaging Machinery Co., Ltd. (Tech-Long) was established in 1998 and is an experienced packaging machinery supplier. Our smart packaging technology enables us to produce high-quality smart packaging systems.
Over the years, Tech-Long has accumulated rich experience, is familiar with every industrial production process, and developed an intelligent packaging system. Such smart packaging technology and continuous research investment enable Tech-Long to provide comprehensive solutions to customers worldwide. Up to now, Tech-Long has established 9 wholly-owned subsidiaries, and its service network covers 80 countries and regions worldwide.
We have solutions for all your products and processes. Contact us!
Related Articles:
How Tech-Long PET Complete Line Solution Helps the Production of Nice Group Daily Chemical Products
A Complete Guide to Tech-Long Blowing-Labeling-Filling-Capping Monobloc
A Complete HMI Operation Guide to Tech-Long Filling Machine