In aseptic filling production, sterilization of containers is an indispensable process step. Currently, when chemical methods are used to sterilize containers, water flushing or thermal decomposition is required to reduce chemical residues, which brings energy consumption and environmental issues.

As the demand for safe, cost-effective, and environmentally friendly packaging material sterilization technology increases, TECH-LONG has developed a dry sterilization solution for empty bottles using high-energy electron irradiation technology, which is both cost-effective and has independent intellectual property rights.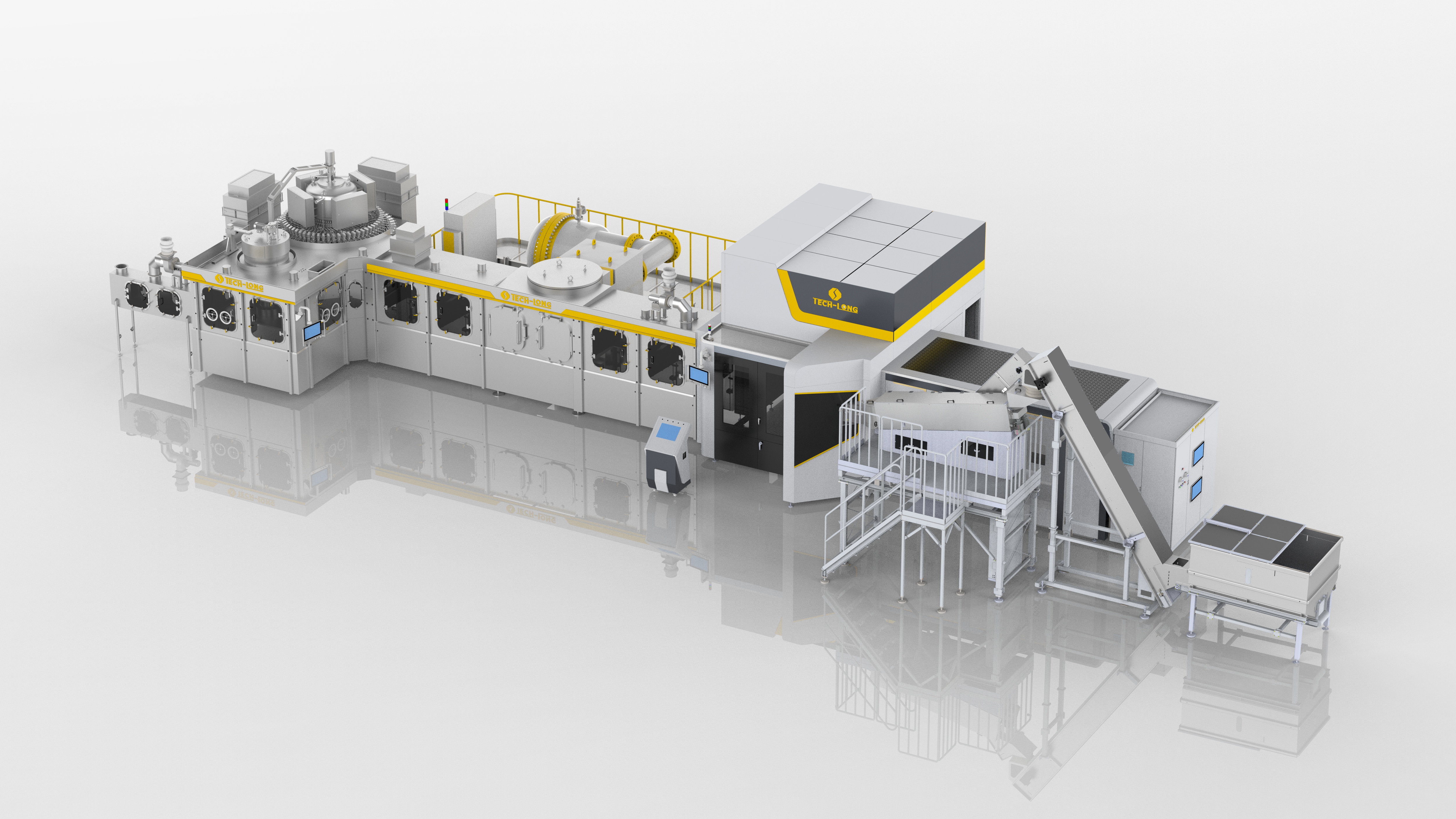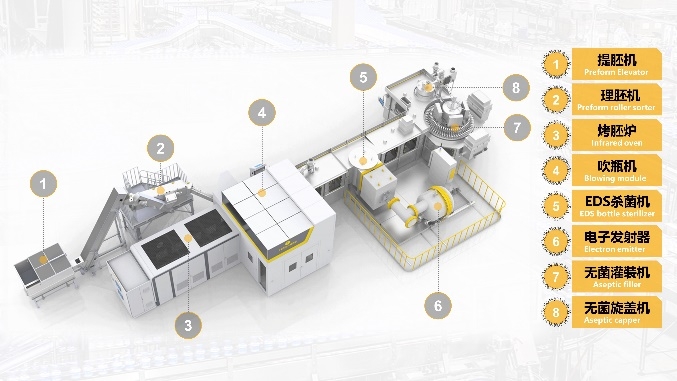 High-energy electronic sterilization technology is a radiation processing technology, which has been approved by the FDA (U.S. Food and Drug Administration) and put into use.
TECH-LONG uses the mature and stable electron accelerator device on the market to develop a technology that uses electron irradiation to sterilize plastic packaging containers. It is a physical dry sterilization technology for packaging materials, called EDS (E-beam Dry Sterilization) technology.
Food safety: EDS technology does not use chemicals, ensuring that no residual chemicals will be brought into the product due to packaging material disinfection.
Energy saving and environmental protection: Compared with wet technology, EDS technology does not require flushing water, thereby reducing sewage discharge, and water resources, steam energy and electric energy required to prepare sterile water.
Sterilization efficiency: The processing time of EDS technology for packaging materials is milliseconds, and the irradiation dose reaches 12kGy, which can achieve a log-killing value of 6log (Bacillus pumilus ATCC 27142) on the inner and outer surfaces of the packaging materials.
Convenient management and control: The EDS device only requires power supply and cooling tower water during operation, and has simple production energy requirements; during production, it only needs to adjust the current or power supply according to demand to control the killing value, and there are very few quality control links.
TECH-LONG empty bottle EDS technology adopts rotating single-wall penetrating irradiation technology with independent intellectual property rights. This irradiation sterilization method not only irradiates bottles with high uniformity, but also can be adapted to a wider range of bottle types.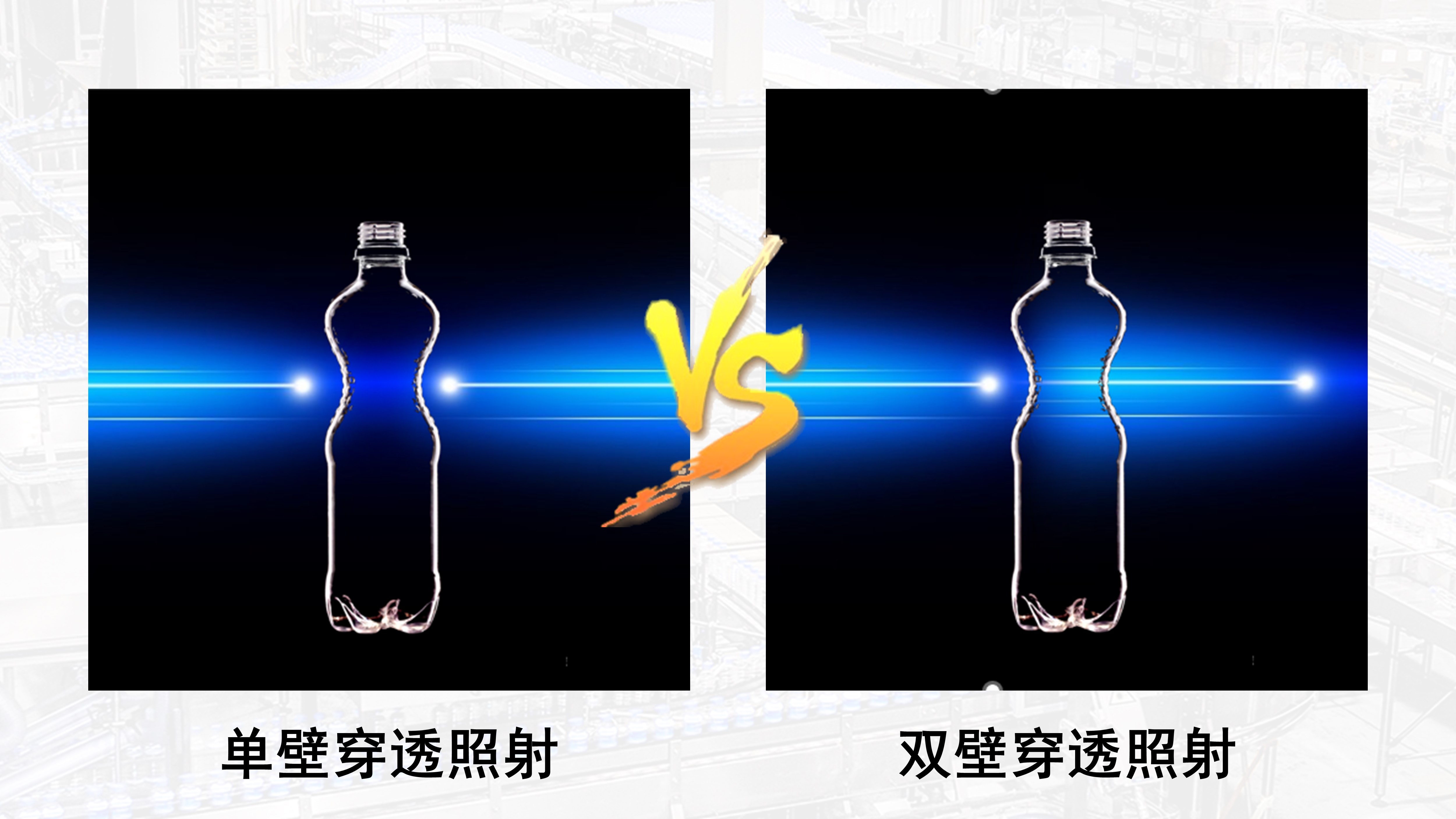 In terms of the safety of irradiation device shielding, TECH-LONG's EDS empty bottle sterilization equipment has occupational safety that is much higher than national standards.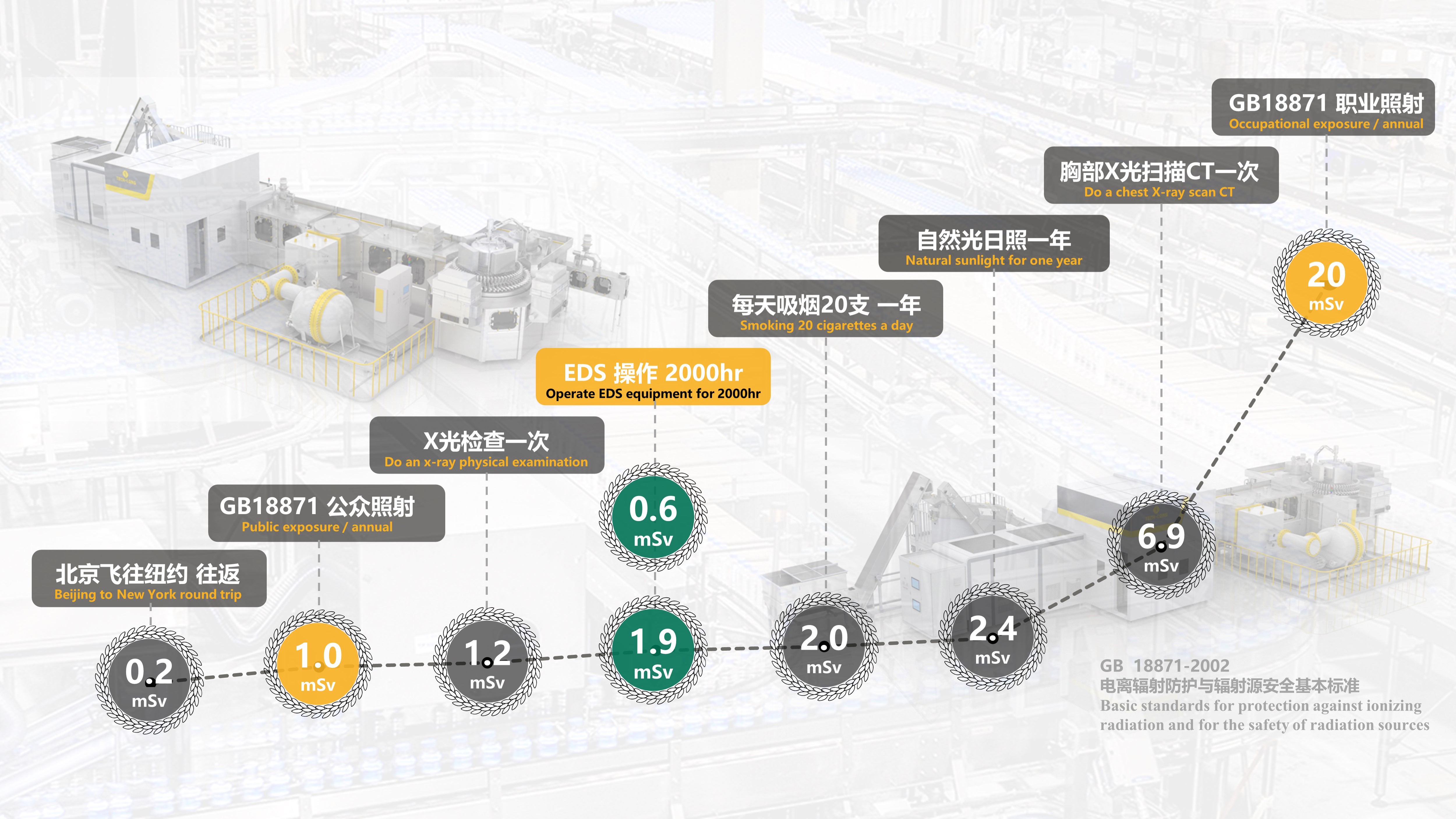 TECH-LONG has developed a new generation of EDS aseptic filling equipment by combining its mature market-oriented aseptic filling platform with its own empty bottle EDS sterilization technology, which provides customers with more options for aseptic equipment.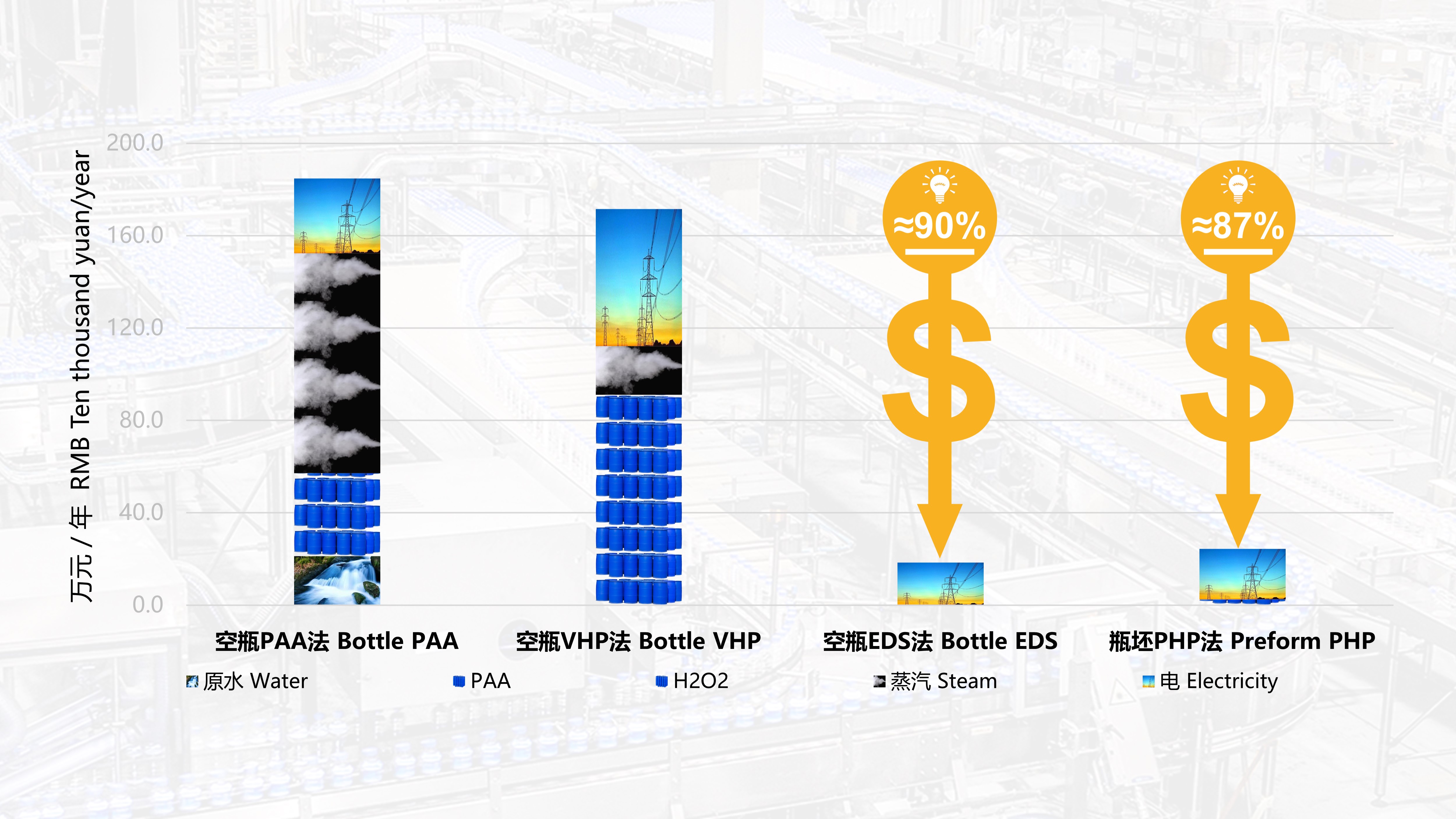 Sterilization of packaging materials is a key area of focus for PET bottle aseptic filling, and TECH-LONG's development of sterile technology in response to market demand demonstrates its commitment to innovation and independent knowledge products. With different container sterilization processes, TECH-LONG has implemented diverse sterile lines to cater to the needs of various customers.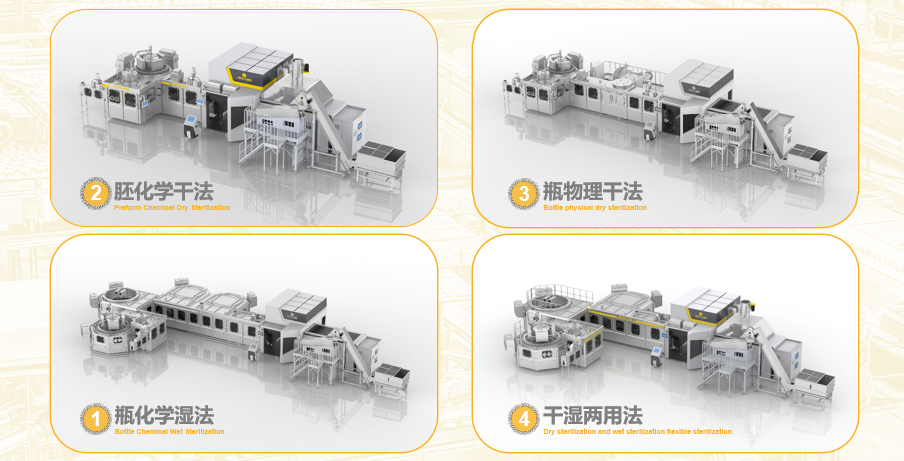 TECH-LONG Integrated Filling Lines Manufacturers has always been committed to pursuing progress and breakthroughs in new technologies, and using high-quality products to add luster to Chinese manufacturing!