TECH-LONG launched another flexible aseptic filling line with an embryonic drying method that successfully passed the neutral medium verification
Recently, another TECH-LONG embryonic chemical dry sterilization flexible aseptic line passed the sterile neutral medium verification at the customer's site with zero contamination of more than 30,000 bottles in one go.
TECH-LONG provided a 24000BPH embryo chemical dry method flexible aseptic filling line for a well-known tea beverage brand manufacturer in Hong Kong. The embryos and caps of this production line are dry sterilized using vaporized hydrogen peroxide (VPHP), which can realize conventional beverages. and flexible aseptic filling of CSD products.
The verification personnel of both parties confirmed the performance of each single machine and the sterility verification of the production line. Among them, the intraembryonic KL value is ≥7log (ATCC 9372), the extraembryonic KL value is ≥6log (ATCC 9372), and the residual hydrogen peroxide in the product is less than 0.5ppm. , the sterile material storage tank was kept sterile for ≥120 hours. Afterwards, the verification personnel of both parties jointly conducted a neutral LG culture medium filling test on the filling line.
More than 30,000 bottles of neutral LG medium products were filled and fully inspected after 14 days of insulation with the 0 rate of microbial contamination. The project successfully passed the neutral LG medium verification. At the same time, the device also passed the sterility destructive test (window test).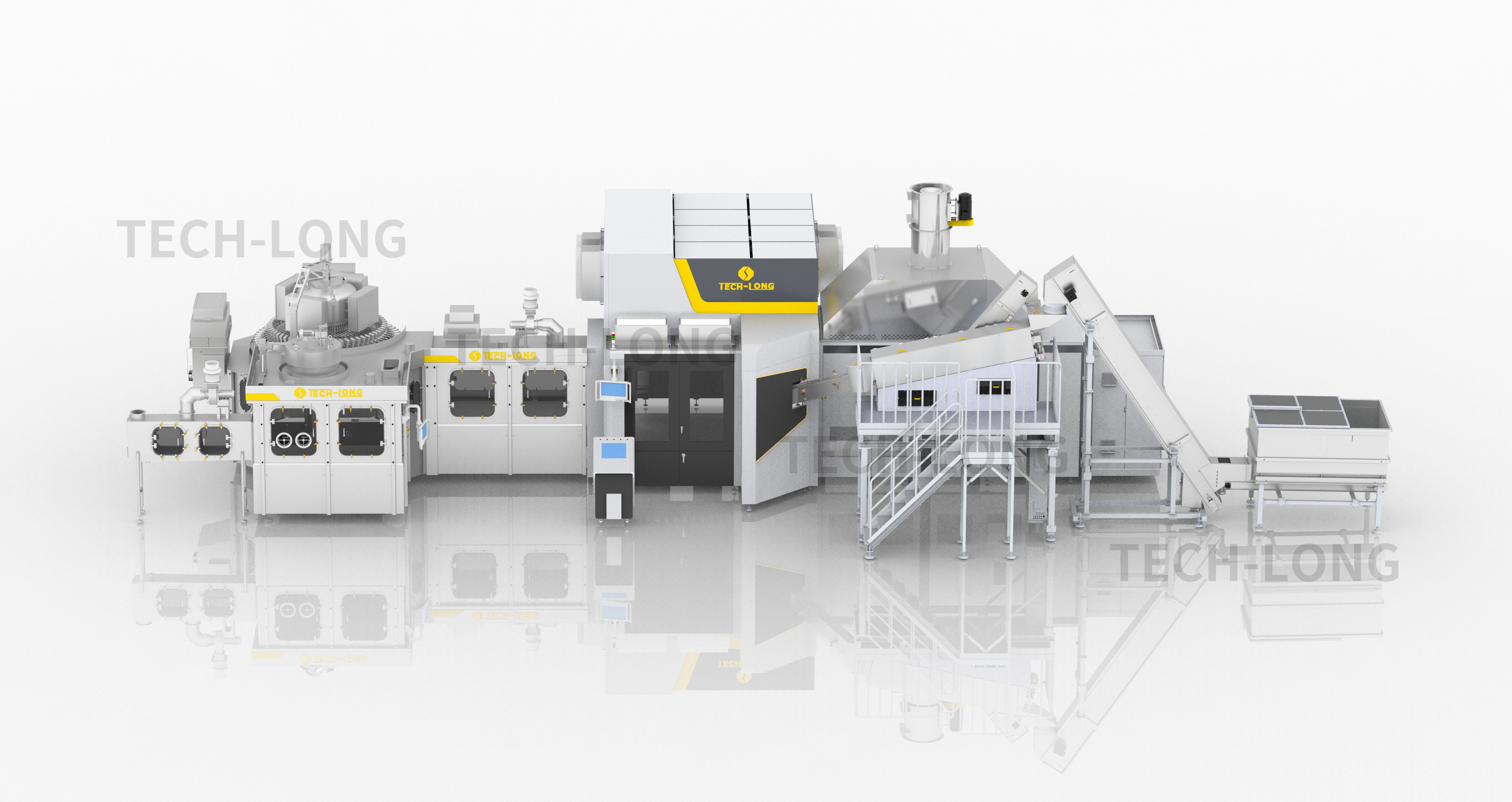 The embryo chemical dry sterilization sterilization line provided by TECH-LONG to customers has the following characteristics compared to the traditional bottle chemical wet sterilization line:
Sterile water is not required for the sterilization of packaging materials, saving water resources and reducing sewage discharge by customers.
It also cuts down packaging material sterilization energy cost by over 80% annually.
The compact equipment, short transmission chain, and high operating efficiency function to significantly improve equipment efficiency.
TECH-LONG has developed various sterilization lines to cater to different customer needs in aseptic PET bottle filling, which is a key research area for package material sterilization.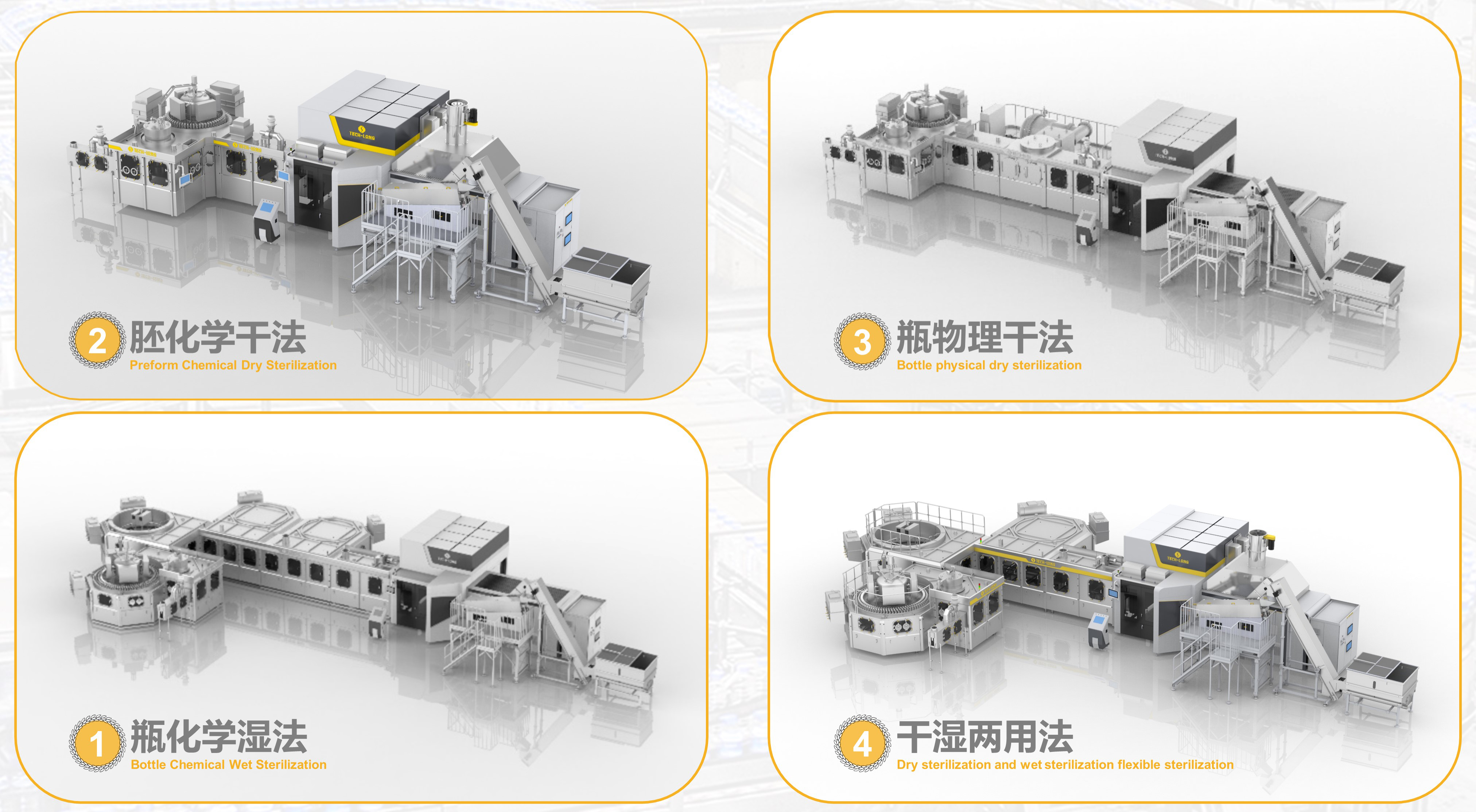 TECH-LONG can provide customers with complete turnkey projects to solve their worries.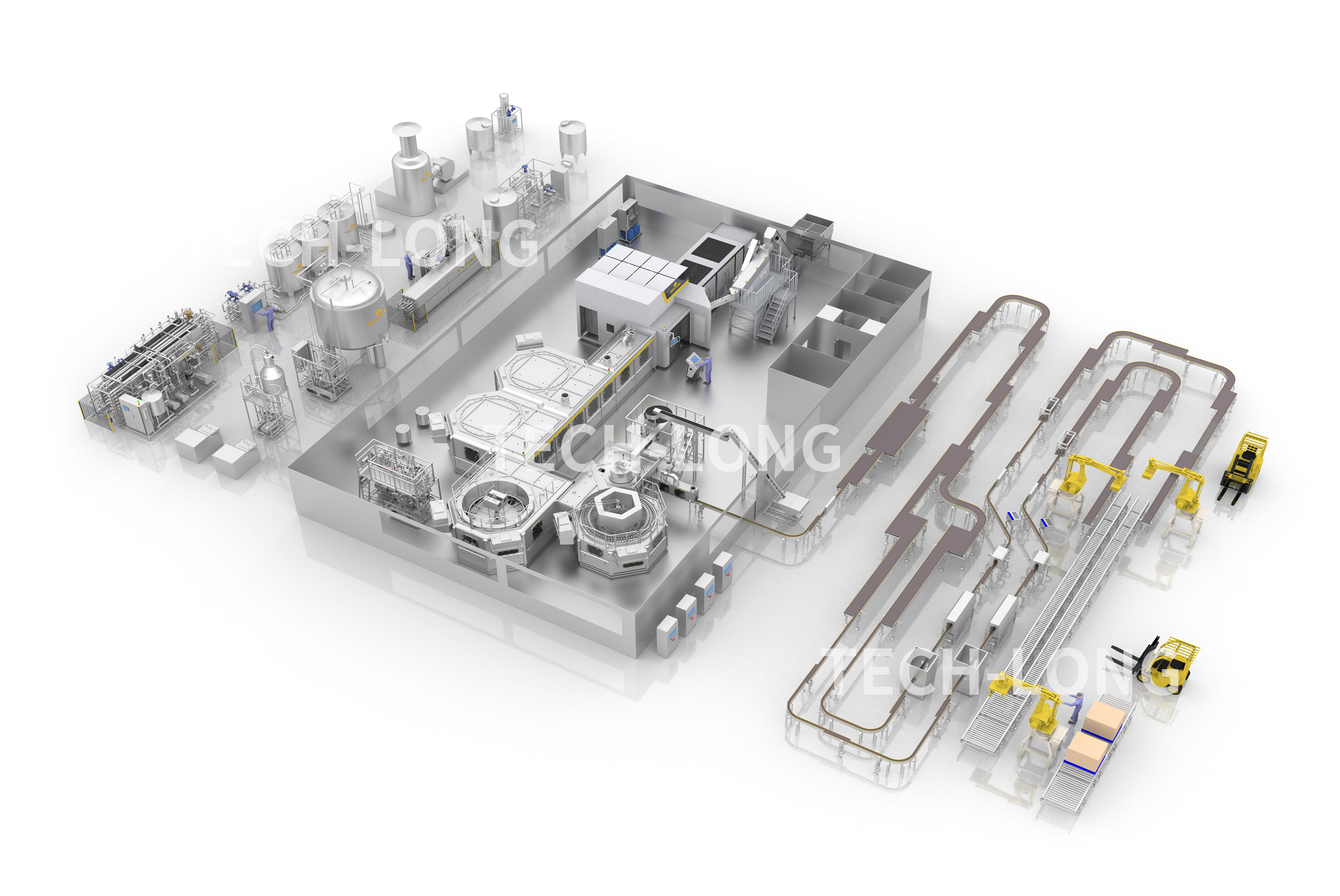 TECH-LONG has always been committed to pursuing progress and breakthroughs in new technologies with high-quality products to add luster to Chinese manufacturing!