On May 25, 2023, State Councilor and Foreign Minister Qin Gang held talks with the Ethiopian Deputy Prime Minister and Foreign Minister Demeke in Beijing. Qin Gang emphasized that Ethiopia is currently in a critical period of consolidating peace and focusing on development. China firmly supports the Ethiopian peace process and is willing to deepen cooperation between the two countries in all fields and help with Ethiopia's post-war reconstruction, development, and revitalization. We are also willing to strengthen cooperation with Ethiopia to promote the implementation of the "Peaceful Development Concept of the Horn of Africa". (Source: Ministry of Foreign Affairs)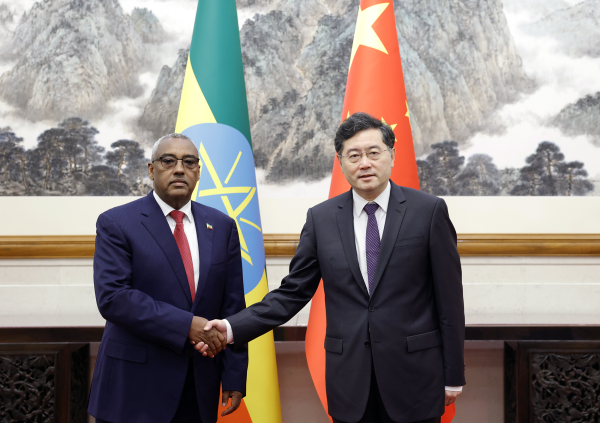 Warmly welcome Ethiopia to cooperate and write a new chapter
On the afternoon of May 28, 2023, a delegation led by Demeke, Deputy Prime Minister and Foreign Minister of the Ethiopian Federal Government, visited Guangzhou TECH-LONG Packaging Machinery Co., Ltd. Accompanied by TECH-LONG's Chairman Zhang Songming and Vice Chairman Chen Gang, they visited and exchanged information on the spot. Tech-Long expressed its warmest welcome to Vice Prime Minister Demeke and his delegation. TECH-LONG is a leading company in the field of liquid packaging machinery in China. Founded in 1998, TECH-LONG adheres to the business philosophy of "for you" and provides complete sets of intelligent packaging automation equipment and digital solutions to customers in the fields of beverages, daily chemicals, condiments, and other fields around the world. At present our products have been exported to more than 70 countries and regions around the world. This visit witnessed TECH-LONG's outstanding achievements and leading position in the field of liquid packaging and opened a magnificent new chapter of cooperation and development.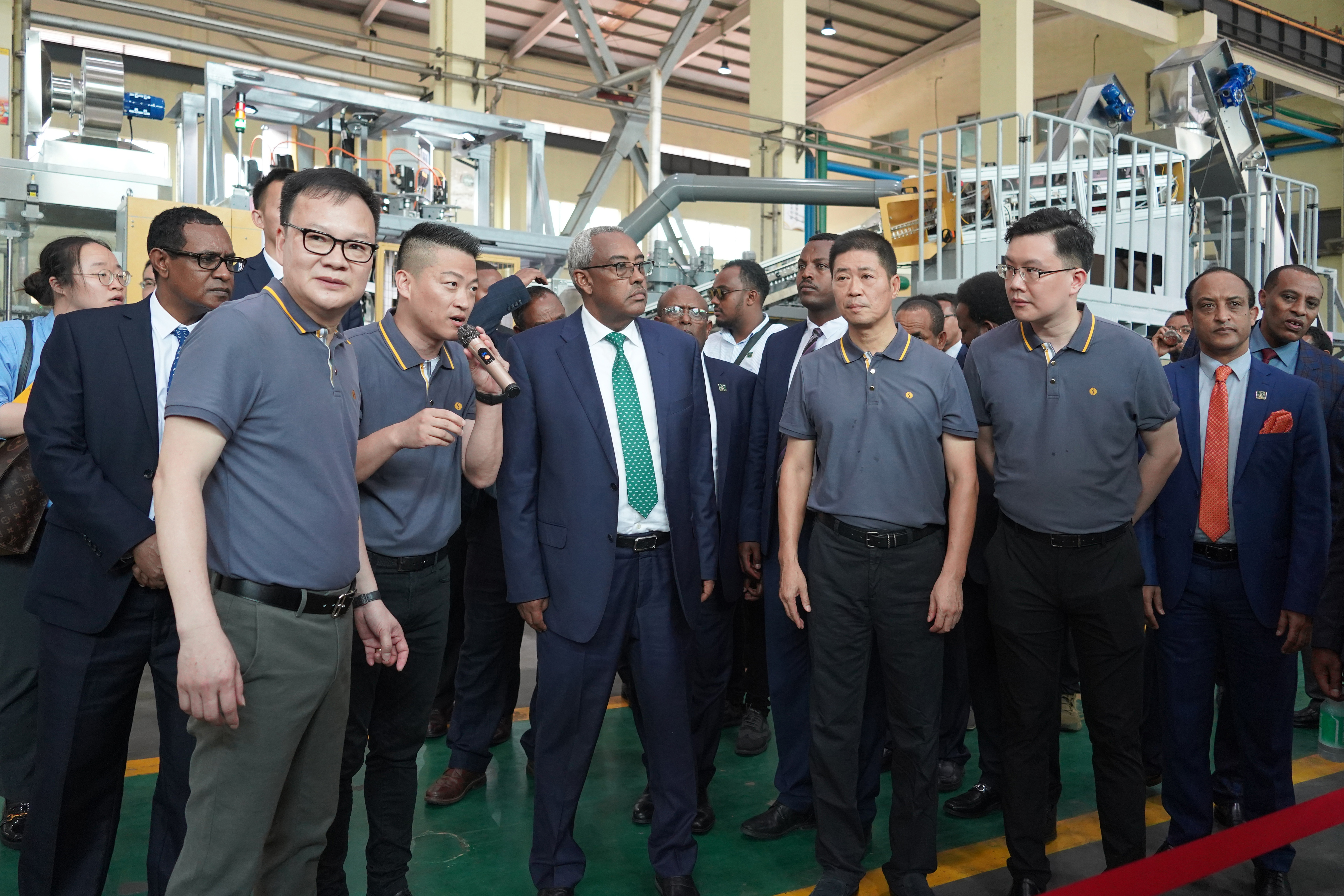 One Belt, One Road, East Africa, Determined Development to Create a Successful Chapter
China-Egypt economic and technological cooperation began in 1971. In recent years, relations between the two countries have shown a healthy and sustainable development momentum. The two countries have signed agreements on trade, economic and technological cooperation, etc. China has always been Ethiopia's largest trading partner, source of investment and project contractor. With the development of the "One Belt, One Road" initiative and the "Going Out" strategy proposed by the Party Central Committee and the State Council, China-Egypt economic and trade cooperation has become increasingly close. TECH-LONG closely follows the country's strategic guidelines and established the Ethiopian branch of TECH-LONG Packaging Machinery Co., Ltd. in 2011 to enter the African market and strive to develop in this vast land. The Ethiopian branch is located in the bustling area of Bole District, the capital of Ethiopia, known as "Little China in East Africa". It has a regular equipment spare parts warehouse to provide customers with high-quality products and efficient services.
Ethiopia is TECH-LONG's largest market in Africa. For the past 10+ years, TECH-LONG has provided more than 40 PET bottle production lines to the Ethiopian market, with a total value of more than 60 million US dollars. It has been committed to providing customers with high-quality, thoughtful and all-round services, targeting customer needs. In the next five years, TECH-LONG will not only serve all customers in the Ethiopian market, but also invest in a larger parts warehouse and more service engineers, starting from Ethiopia and radiating to the entire African market.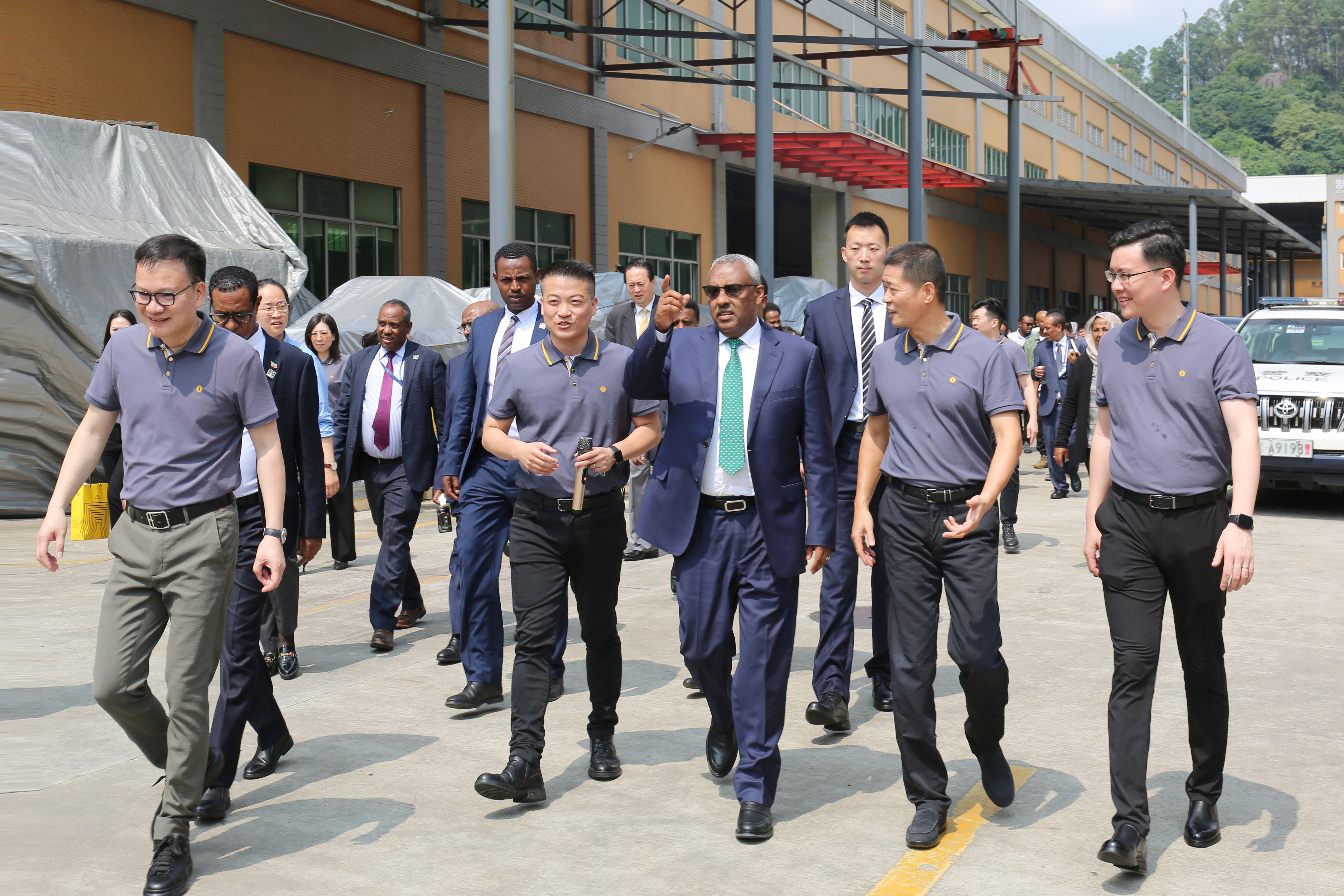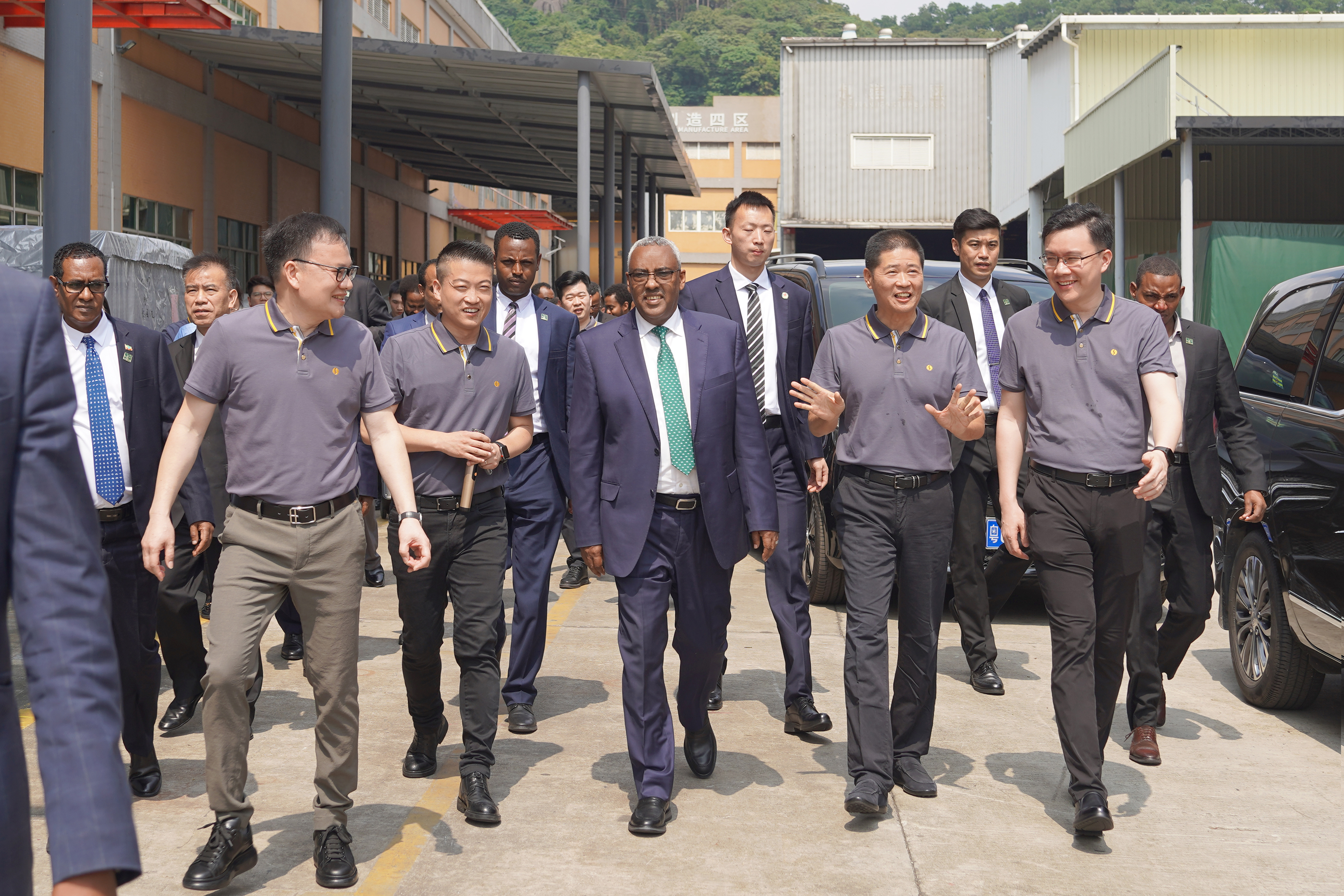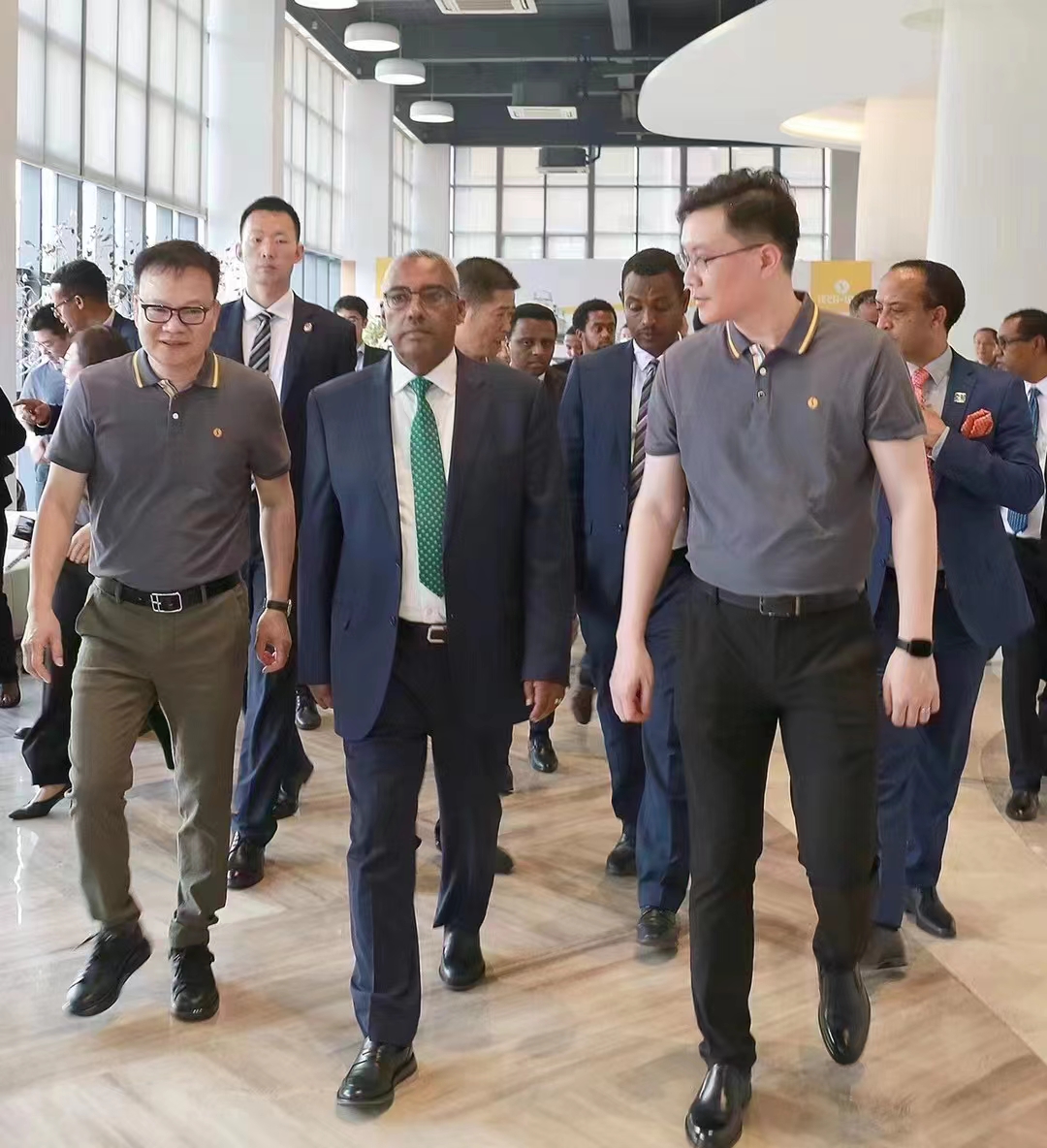 With the in-depth cooperation and friendly exchanges between China and Egypt, we hope to receive strong support from the Ethiopian government. In the future, we can develop RMB settlement methods to promote trade facilitation; open up more diversified shipping businesses to promote smooth trade; support diversified payment methods and solve problems such as difficulties in redeeming letters of credit. We also sincerely hope that through the matchmaking of the Ethiopian government, we can further strengthen communication and cooperation with the Ethiopian Chamber of Commerce and local customers, conduct regular exchanges, promote cooperation between supply and demand, and bring more mutually beneficial and win-win opportunities.
The long-standing friendship connects the two countries and we work together to create a better future.
In the future,TECH-LONG will continue to delve into the Ethiopian market through high-quality products and services under the "Belt and Road" initiative of General Secretary Xi Jinping, and make modest contributions to China-Egypt friendship and the promotion of China-Egypt economic and trade development. We look forward to Guangzhou TECH-LONG's success in the Ethiopian market can have better development.
We sincerely wish that the friendly cooperative relations between China and Egypt will be long-lasting and stable, and that the "Sino-African spirit of friendly cooperation" will continue to be passed down in the vast land of China and Africa.