On April 19, 2023, the China Light Industry Federation held the 13th China Light Industry Informatization Conference in Beijing with the theme of "Focusing on Digital Innovation and Empowering Three-Product Action". The conference summarized and promoted the innovation achievements in the digital transformation of light industry in recent years, explored and created new models and new business formats such as personalized customization, intelligent production, networked collaboration, and service-oriented manufacturing to help empower "digital three products" and accelerate the innovation and transformation of light industry. The conference also released the 2022 China Light Industry Digital Transformation Innovation Results. Guangzhou TECH-LONG Packaging Machinery Co., Ltd. was shortlisted for its "Packaging Complete Equipment Intelligent Manufacturing Demonstration Factory" results, opening up equipment data interconnection and realizing digitalization and transparency of product R&D, production, manufacturing and operations. management, accelerate the transformation of digital transformation and innovative development, and build a digital application factory for intelligent manufacturing of complete sets of packaging equipment.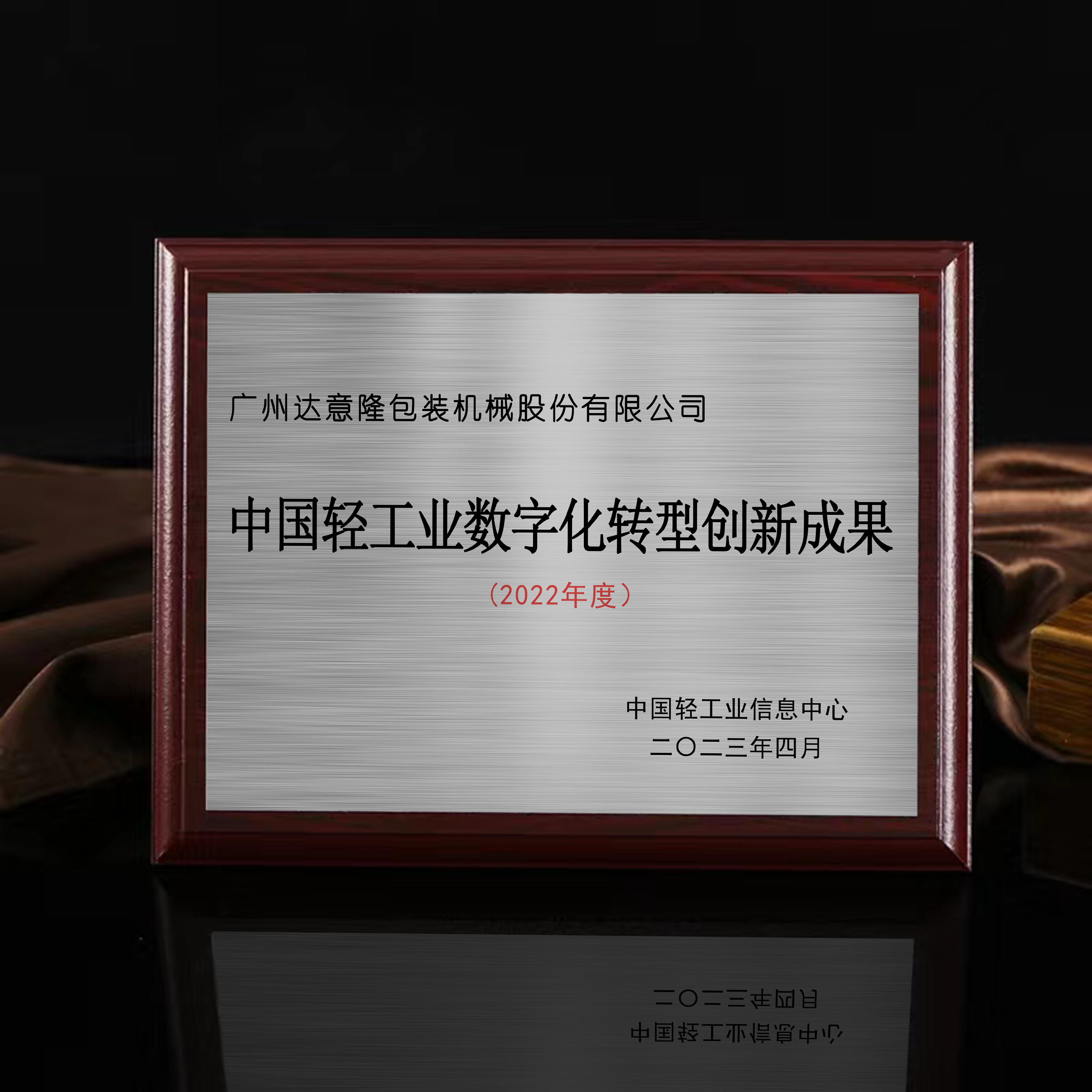 "Packaging Complete Equipment Intelligent Manufacturing Demonstration Factory" includes digital R&D design, process digital design, production plan optimization, intelligent workshop scheduling, lean production management, intelligent online detection, online operation monitoring, intelligent warehousing, energy consumption data monitoring, and rapid market analysis 12 typical scenarios of forecasting, product remote operation and maintenance, and supply chain visualization, covering the entire life cycle of product R&D and design, production assembly, quality control, supply chain, and after-sales service, accelerating the company's information technology (such as 5G/AR/VR/ Sensing technology, etc.) are deeply integrated with the entire production process and all elements, promoting product technology breakthroughs and process innovations, realizing a development model of data perception, data connectivity, integrated interconnection, and data-driven business to improve production efficiency and on-time delivery of orders, shorten the packaging equipment research and development cycle, reduce unit product costs and operating costs, improve the supply chain, unit energy consumption, inventory, and equipment comprehensive utilization as well as realize the company's digital transformation and upgrading.
In the future, TECH-LONG will further increase investment in digital infrastructure, expand the deployment of network facilities such as the Internet of Things and 5G, build an industrial Internet experience center, realize digital infrastructure integration, and build an industrial big data center; Precipitate the process, manufacturing methods, equipment automation, etc. of scene construction into a professional knowledge base and integrate it into industrial software to provide data support for intelligent and efficient decision-making. It is digitally empowered and driven by innovation to promote intelligent manufacturing and service innovation of packaging equipment., continue to promote high-quality development of the manufacturing industry, deeply promote new models and new business formats to enhance the modernization level of the industrial chain.