Recently, the Guangzhou Municipal Bureau of Industry and Information Technology issued the "Notice on the Announcement of the List of Key Platforms for Empowering the "Four Modernizations" in Guangzhou (First Batch)". With the advantages of intelligent equipment research and development, digital transformation, manufacturing, and information technology integration, TECH-LONG's "Intelligent Manufacturing Service Platform for Packaging Complete Equipment" was successfully selected into the first batch of Guangzhou's list of key platforms for empowering the "four modernizations"!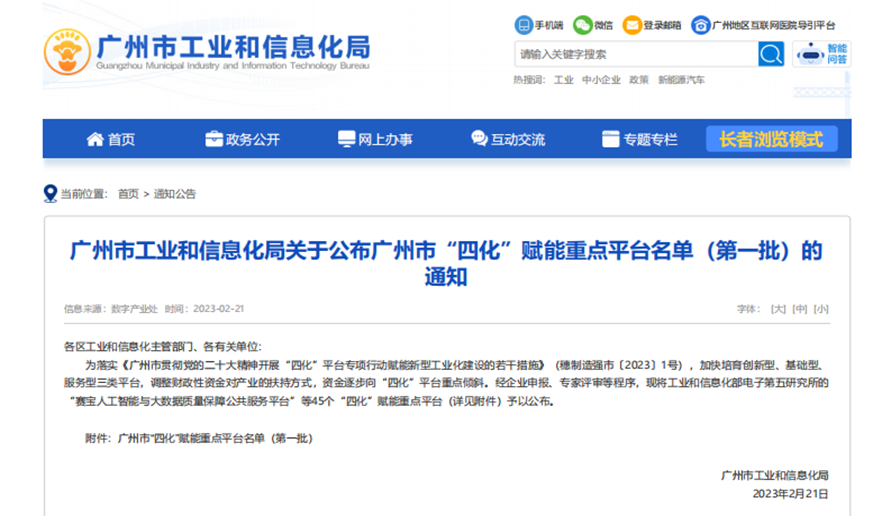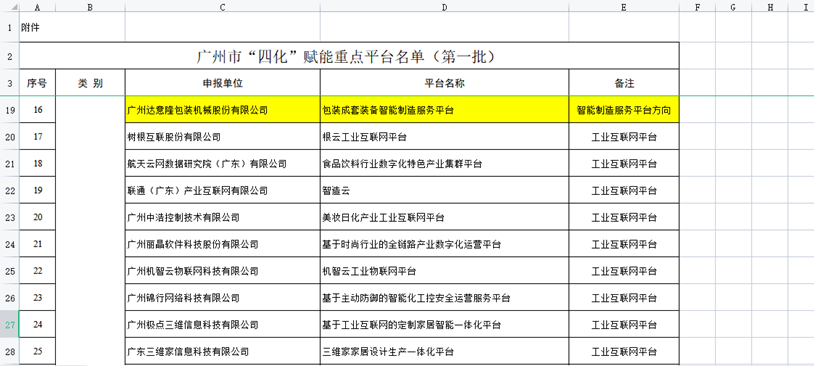 Guangzhou's "Four Modernizations" Empowerment Platform
Guangzhou's "Four Modernizations" enabling platform is an important strategic deployment of the Guangzhou Municipal Bureau of Industry and Information Technology to "adhere to an industry first and build the city with manufacturing". The "Four Modernizations" enabling platform focuses on digital transformation, networked collaboration, and intelligence. Against this background, the Guangzhou Municipal Bureau of Industry and Information Technology has accelerated the cultivation of three types of platforms: innovative, basic, and service-oriented, adjusted the way financial funds support industries, and gradually tilted funds towards the "four modernizations" platform. Guangzhou TECH-LONG Packaging Machinery Co., Ltd.'s "Packaging Complete Equipment Intelligent Manufacturing Service Platform" was successfully selected into the first batch of service-oriented platforms.
Packaging equipment intelligent manufacturing service platform
This platform is an intelligent manufacturing equipment development platform for downstream enterprises such as food and beverages and daily chemicals. It offers intelligent manufacturing equipment equipped with sensing, analysis, reasoning, decision-making, and control functions, as well as digital and intelligent factory transformation services to improve downstream enterprise systems.
(1) Based on the customer's product characteristics, production process requirements, site conditions, etc., we develop personalized intelligent packaging equipment for customers and provide complete plant turnkey engineering services including spare parts, testing and verification, training, etc.
(2) Provide intelligent transformation based on customers' existing equipment production lines, including intelligent upgrades of old equipment, energy pipe networks, data collection devices, etc., provide system integration, energy balance systems, and overall digital transformation planning and implementation services to enhance the level of intelligence in the customer's production workshop.
Empower the high-quality development of the downstream industry chain and support the green, low-carbon, and sustainable development of the upstream and downstream industries of liquid food packaging
This platform empowers downstream industry customers through top-level planning of digital workshops and smart factories, improves the digital management capabilities and intelligence level of downstream enterprises. In addition, in terms of the core technology of equipment, the platform focuses on high-speed bottle blowing technology (single mold up to 2800bph, single machine 89600bph), lightweight packaging materials, aseptic production lines, blowing, pasting, filling, and capping integrated machines, high-speed production lines (81000bph), etc., manufacturing efficient, reliable and digital packaging equipment empowers downstream companies to achieve high-speed production, energy saving, consumption reduction, quality traceability, and green safety, so as to improve the four modernization levels of Guangzhou's food and beverage, daily chemical and other industries, and enhance the core competitiveness of downstream companies!