China and Africa share weal and woe and jointly write a chapter of prosperity
Thousands of miles apart, China and Africa are closely connected. It has been more than 60 years since the establishment of diplomatic relations between China and Africa. On the road of cooperation, they have withstood the test of ups and downs and become stronger over time, constantly glowing with new vitality. Especially in the past ten years, under President Xi Jinping's "Belt and Road" initiative, China-Africa economic and trade cooperation has become increasingly close, the scale of trade has steadily increased and the in-depth development of cooperation has entered a new stage.
TECH-LONG closely follows the pace of the country and has launched African business since 2012, with equipment covering more than 30 African countries and regions. Now in the height of summer, we are participating in exhibitions in these two cities in North Africa and Ethiopia. We will participate in the North African International Food, Beverage and Processing Packaging Exhibition DJAZAGRO from June 5th to 8th, 2023, and from June 8th to 10th, 2023. Participated in the Ethiopian Food and Beverage Processing and Packaging Exhibition. We seize the opportunities of the times and discuss the future blue print with you.

Belt and Road event, cooperation and win-win
The North African International Food Exhibition was established in 2003 and is held in Algiers every year. It brings together all Algerian and international participants engaged in the food industry. It is the largest and most influential food and processing exhibition in North Africa, with a total exhibition area of more than 10,000 square meters, there are 855 exhibiting companies and 23,896 exhibitors. Both the area and the number of people are the largest ones ever.
The exhibition site is the site of opportunities. As a leading company with strong technical strength and product R&D capabilities in the field of liquid packaging, TECH-LONG is currently one of the few liquid packaging complete line suppliers in the world that can run from PET pellets to finished products, attracting the attention of many countries. Entrepreneurs stopped here one after another to communicate face to face. We are displaying the most advanced liquid packaging all-in-one equipment independently developed in Asia. With a 24-hour responsive after-sales service and parts warehouse here, we are committed to providing customers with overall factory solutions. The exhibition is not only a business feast, but also a meeting of minds. Let us lead the future with cooperative hands.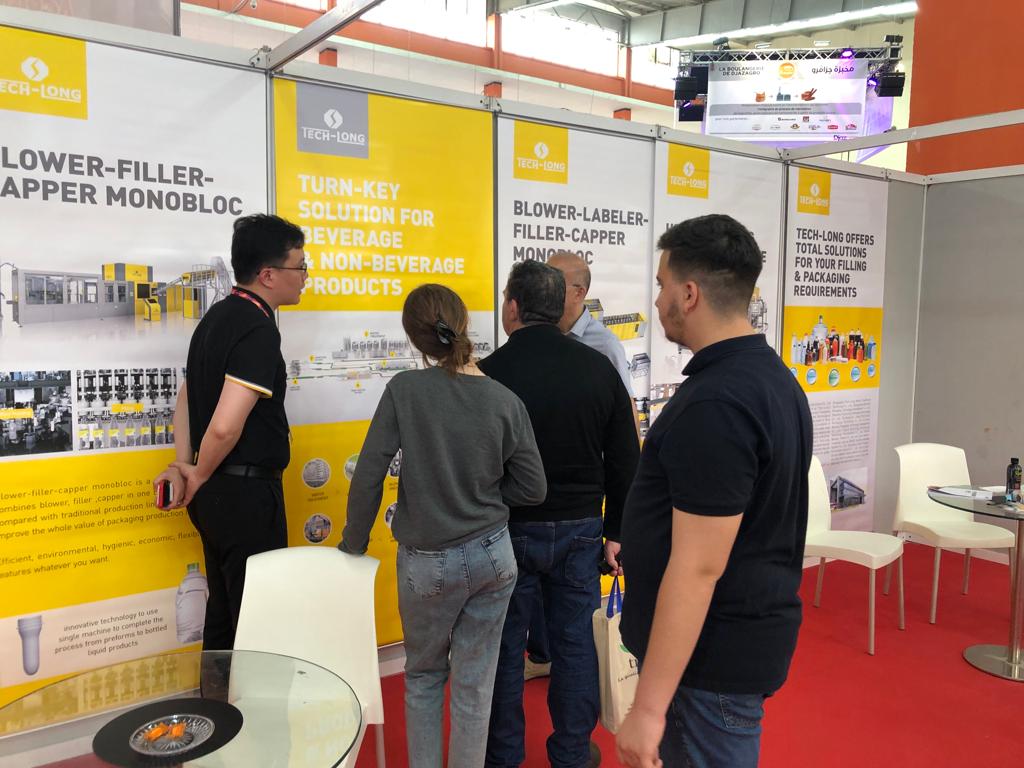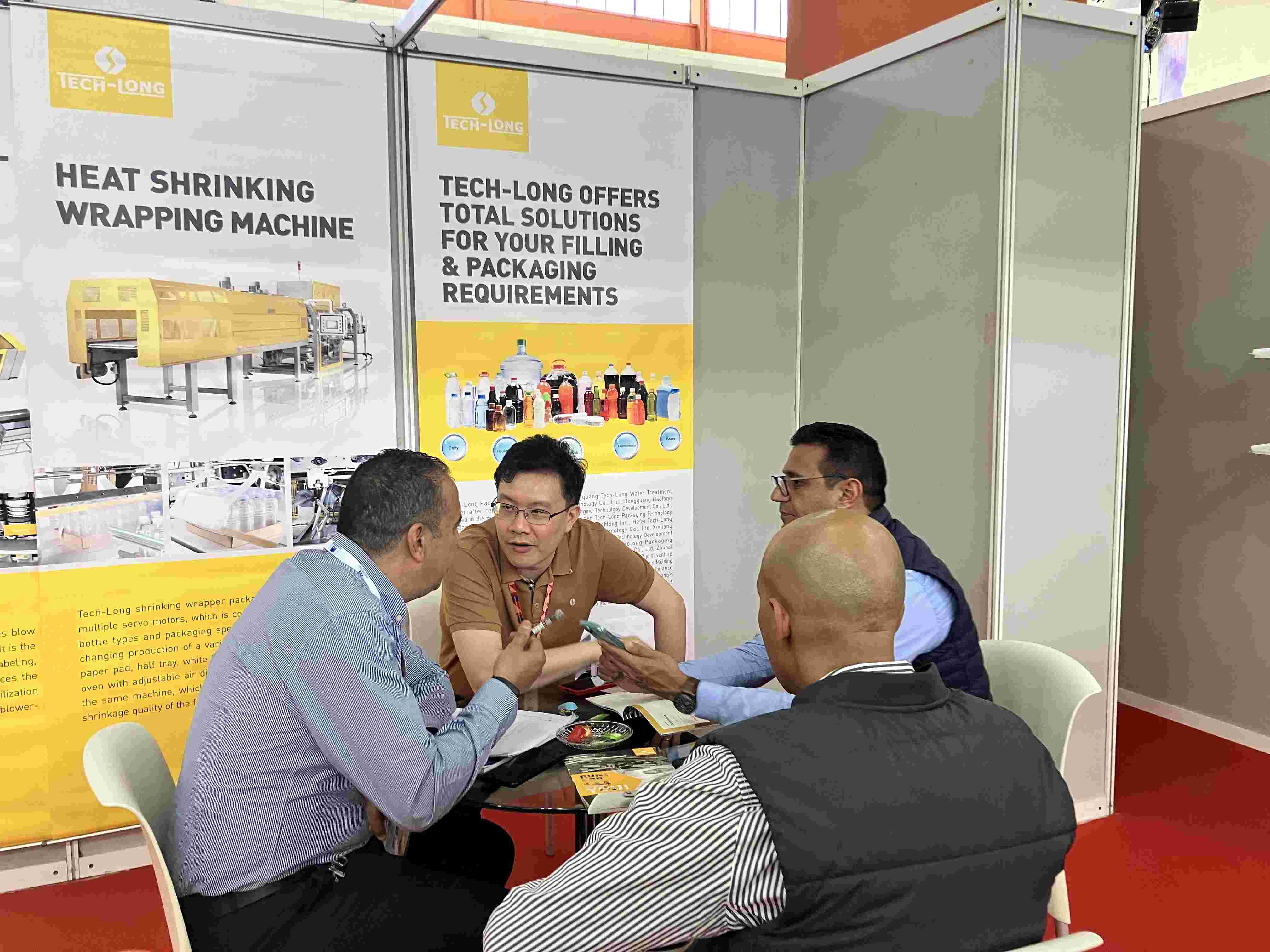 Concentrate our efforts and strive to accelerate development
Ethiopian Food is an indispensable professional trade show in Africa loved by both exhibitors and buyers. The total exhibition area is 10,000 square meters. There are 363 exhibitors from China, the United States, Japan, Dubai, Spain, Iran, Turkey, Russia, etc., and the number of exhibitors reaches 15,891. The exhibition provides us with a platform for friendly exchanges, allowing us to better understand each other and enhance trust and cooperation. TECH-LONG has been based in Ethiopia for 12 years and has been committed to development. It has a complete service system from sales, engineers, after-sales to parts warehouse, etc., to provide customers with high-quality products and services, and its business scope radiates throughout Africa. More and more customers come here to discuss the latest technological achievements and trade transactions. TECH-LONG has always adhered to the concept of "Run for you", always putting customers first by actively listening to their needs and feedback. We work closely with our customers, walking alongside them to overcome challenges and celebrate successes together. Together, we write the future and create new chapters of achievement.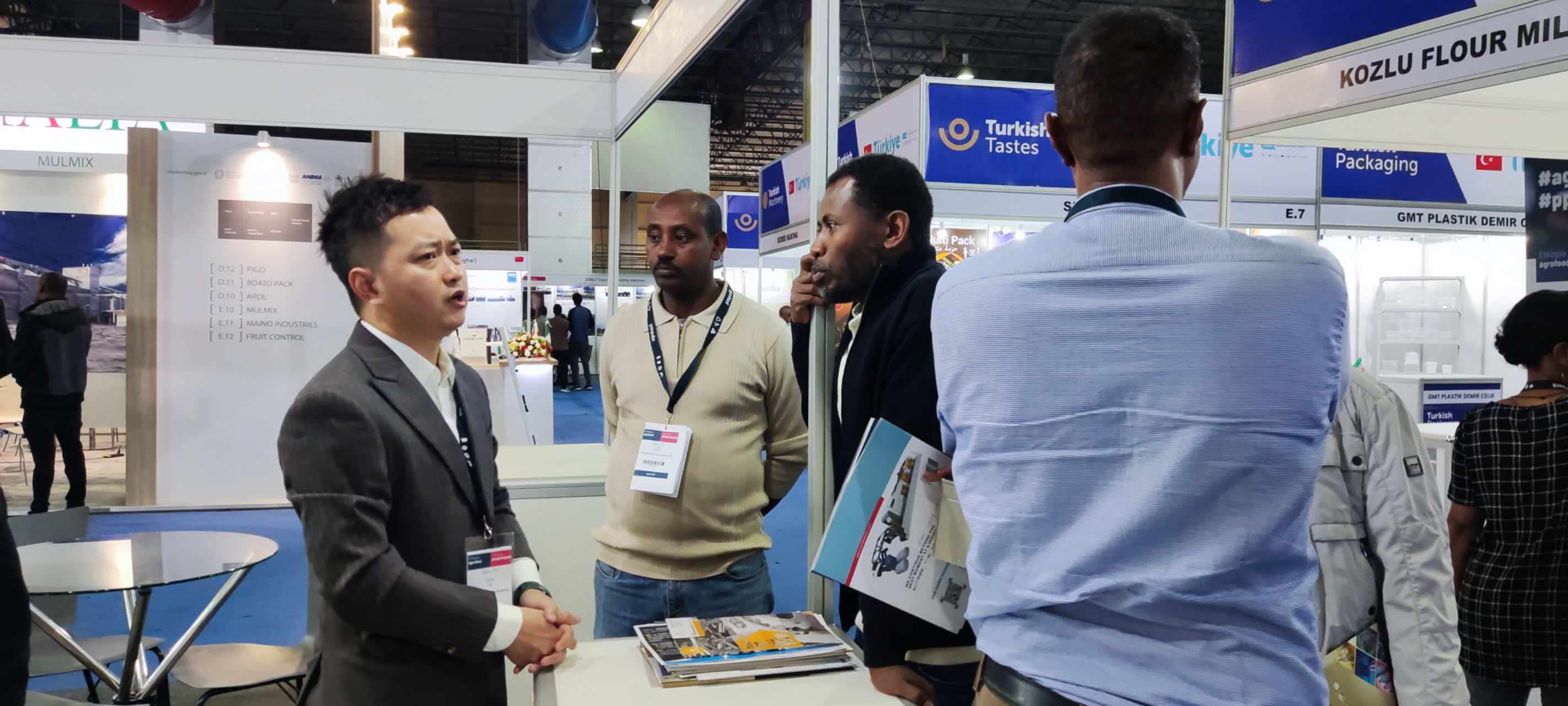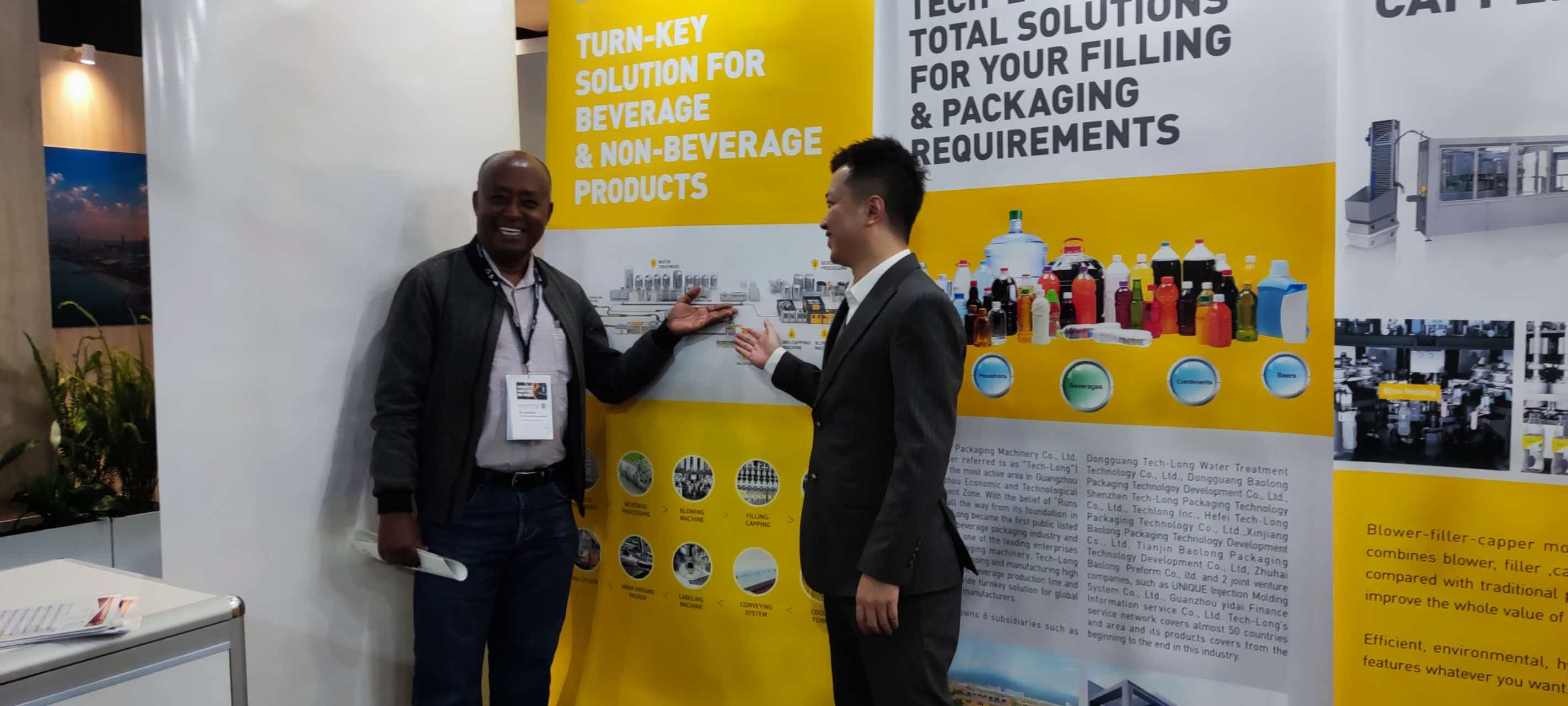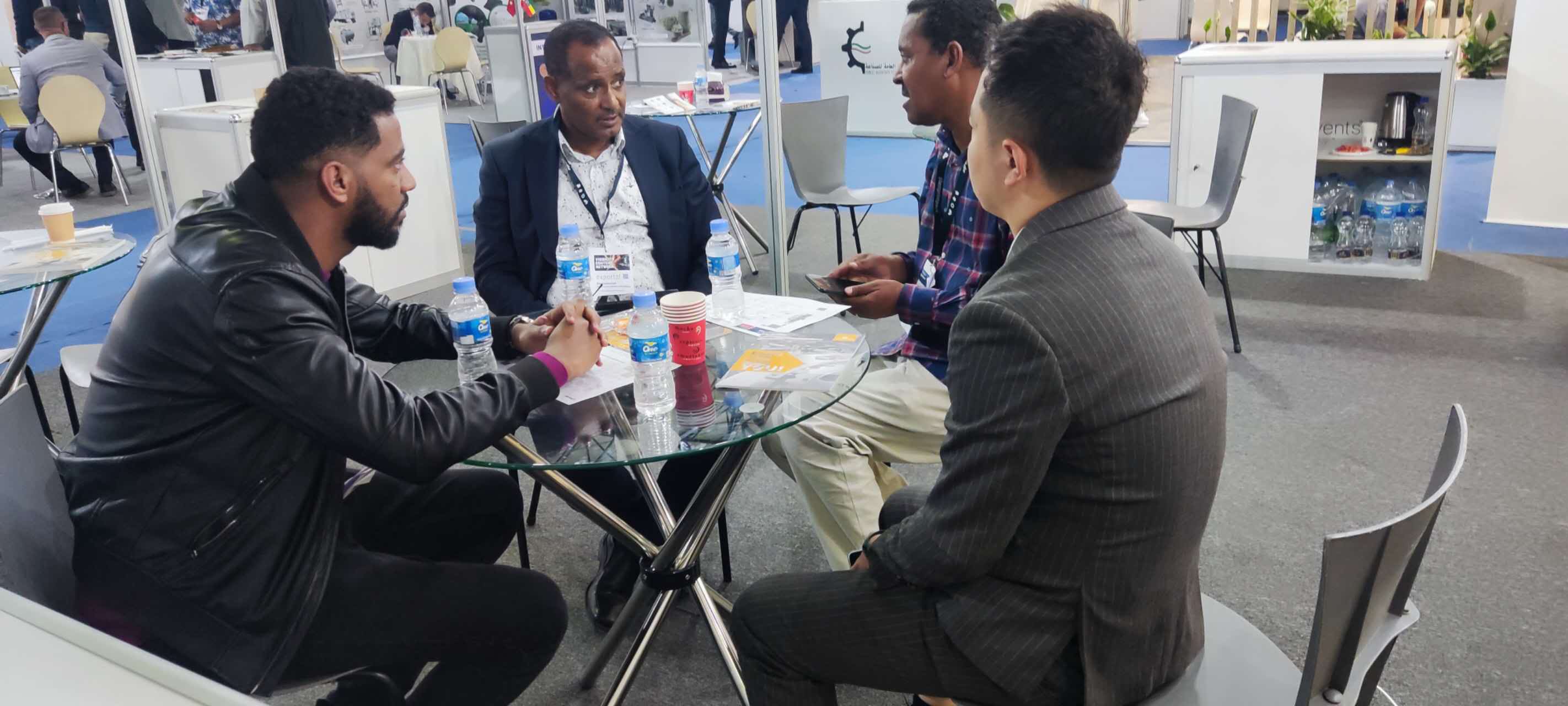 Riding the wind to build dreams and forge ahead hand in hand
Opportunity is like a sailing ship with unfurled sails, sailing forward in the turbulent waves. We know that we must hold the tiller of the ship tightly and ride the wind and set sail. Therefore we actively explore the African market by deeply understanding local needs and culture, and continue to increase investment in research and development to achieve further technological breakthroughs in product technology and equipment, finally help with African economic development. We firmly believe that cooperation is the source of power to promote development, and win-win cooperation is the best choice to move forward together.