Based on traditional craftsmanship and equipment, most of the packaging containers for daily chemical products use HDPE materials and one-step bottle production.
However, TECH-LONG found some problems with HDPE bottles:
There are many types of equipment, low output, and high energy consumption;
The blowing mold is expensive and the bottle shape is difficult to change;
It takes some time to solidify the bottles after blowing, which requires a lot of storage space and wastes packaging materials;;
There are also certain hygiene risks during storage process;
As a leading enterprise in the liquid packaging industry for many years, TECH-LONG pays attention to market orientation and customer needs. In light of the challenges faced by Nice Group in their production process, TECH-LONG proposed cost-effective, efficient, and energy-saving solutions through a comprehensive PET bottle production line. In the end, Nice Group adopted the CPXF Series for Square Molds of the Tech-Long PET Blow Molding Machine Solution to fill the detergent.
This article will mainly explore how TECH-LONG helps the production of NICE group daily chemical products, highlighting the issues encountered and the strategies adopted to resolve them. Let's take a look!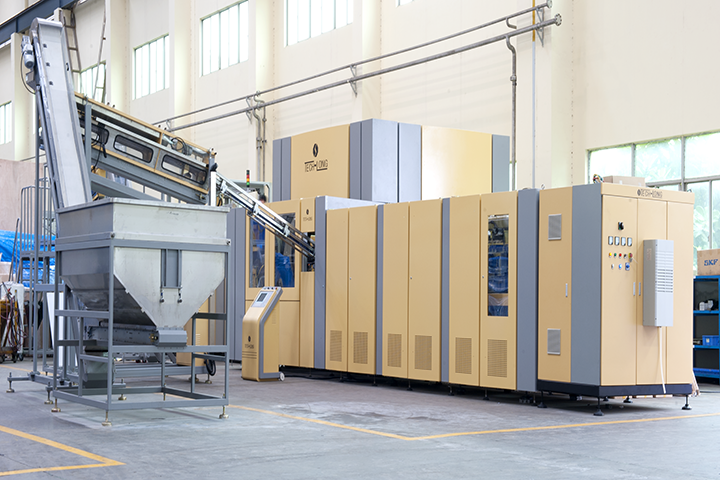 An overview of the collaboration
Taking advantage of its unique regional advantages and strong industry leadership, Nice Group was awarded the first enterprise in the daily chemical industry to pass the China Green Product Certification. The project between TECH-LONG and Nice Group was launched in July 2021, accepted on February 21, 2022, and was a complete success. During the collaboration, Nice Group adopted the CPXF Series for Square Molds of the TECH-LONG PET Blow Molding Machine Solution to fill the detergent.
Introduction of TECH-LONG PET Blow Molding Machine Solution and its CPXF Series for Square Molds of this collaboration
TECH-LONG PET fully automatic rotary blow molding machine is the first high-speed fully automatic blow molding machine in China. Our PET blow molding machine is automated, intelligent, efficient, stable, low cost, and has no intermediate contamination, etc. The applications include PET bottles for beverages, milk products, edible oil, food, medicine, cosmetics, detergent, etc.
The square cavity CPXF series is a newly designed blow molding station based on the standard cavity series, which can meet the requirements of blowing bottles with rear handles below 3L. CPXF series fully automatic rotary blow molding machine can blow the bottle independently or in front of the filling line.
Technical features:
This production line mainly blows large-diameter water bottles and juice bottles of about 2.5-3L, and PET bottles with a rear handle of about 2L.

Single-mode output 1600 bottles/hour
Challenges and solutions of the collaboration
There are differences in the production process of daily chemical products and beverage packaging. This project is a square bottle design. The bottle is heavier, and the body and cap are varied and irregular. Therefore, compared with the round bottle type in the beverage industry, higher requirements are placed on the blowing process. On the other hand, in terms of product characteristics, daily chemical products are high-viscosity and easy to foam products. For example, there are phenomena such as foaming, drawing, and dripping during filling. As a result, during the implementation of the project, there were many challenges:
The preform is thick;

No anti-theft ring;

Short cooling time;

The workshop space is small;

High-efficiency requirements of the whole line;

The entire line of equipment requires a short changeover time;
In response to these difficulties in filling technology, TECH-LONG has developed several patented technologies to solve these problems effectively. For example, the equipment is extremely intelligent, with automatic control technologies such as bottle jam protection, bottle shortage alarm, cap shortage alarm, and overload shutdown. In addition, the MES system can realize transparent production of product lines through the combination of information systems and production automation.
Additionally, in terms of mold replacement, the molds of daily chemical products are large and inconvenient to replace. Therefore, TECH-LONG adopts the mold quick change technology, which speeds up the mold replacement speed and reduces the labor intensity of labor.
Conclusion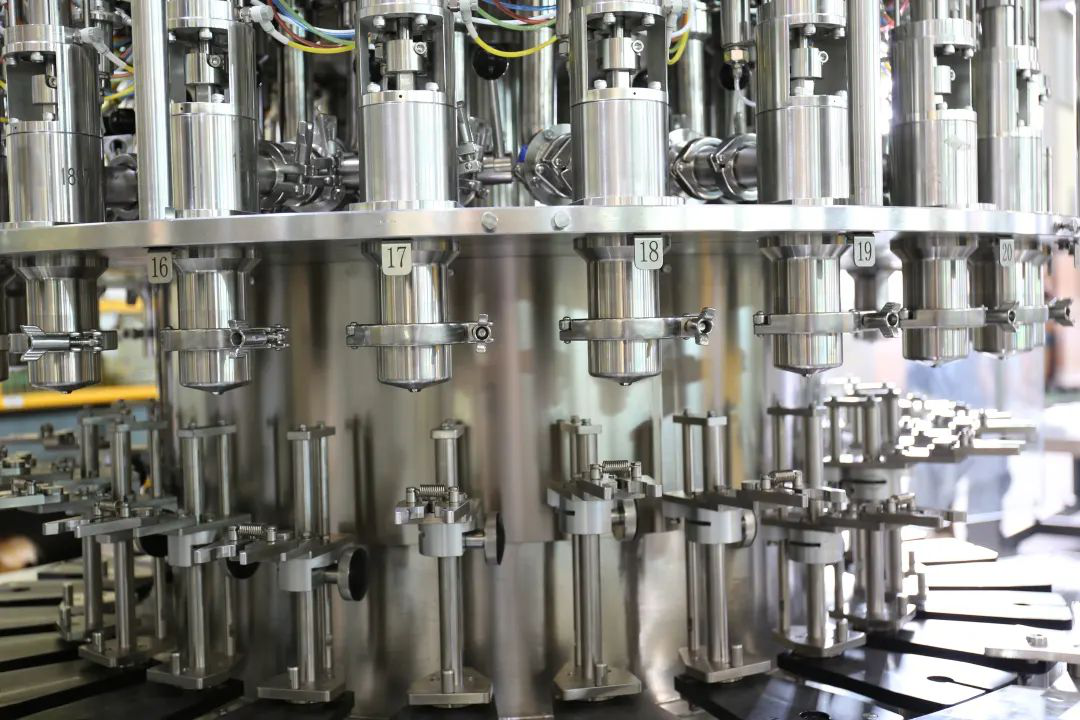 Nice Group's choice of ordering the PET whole line to produce detergents fully proves the high trust and recognition of customers in TECH-LONG.
This collaboration, the operation of the production line, and the engineering services have been recognized and appreciated by Nice Group. In the end, TECH-LONG obtained the pennant of Nice Group to express its affirmation to TECH-LONG.
TECH-LONG is a high-tech packaging machine automation manufacturer with excellent R&D capabilities. Currently, the company is one of the few international suppliers of complete packaging lines with automated production turnkey from PET pellets to finished products.
In addition, TECH-LONG produces products suitable for the entire manufacturing industry and has built a service network covering 80 countries and regions worldwide.
In the future, TECH-LONG will continue to improve its strength and service quality and better create greater value for customers! Contact us!