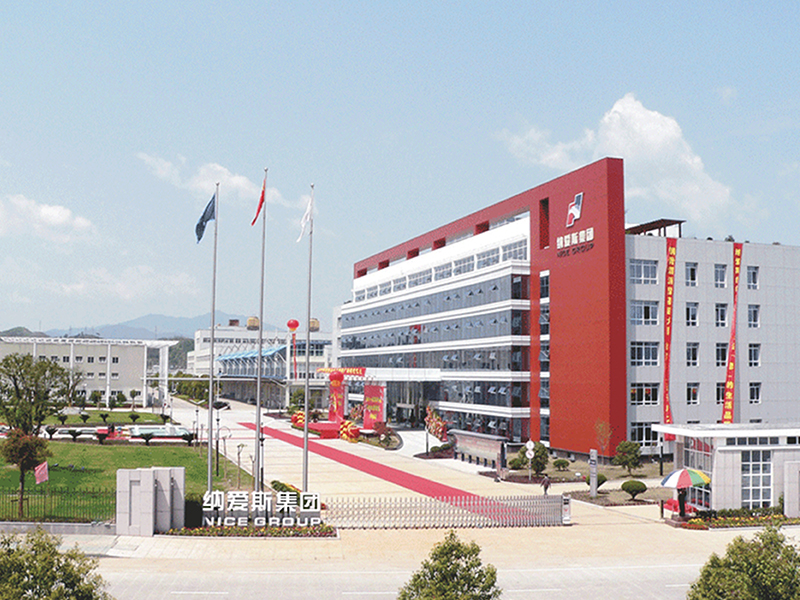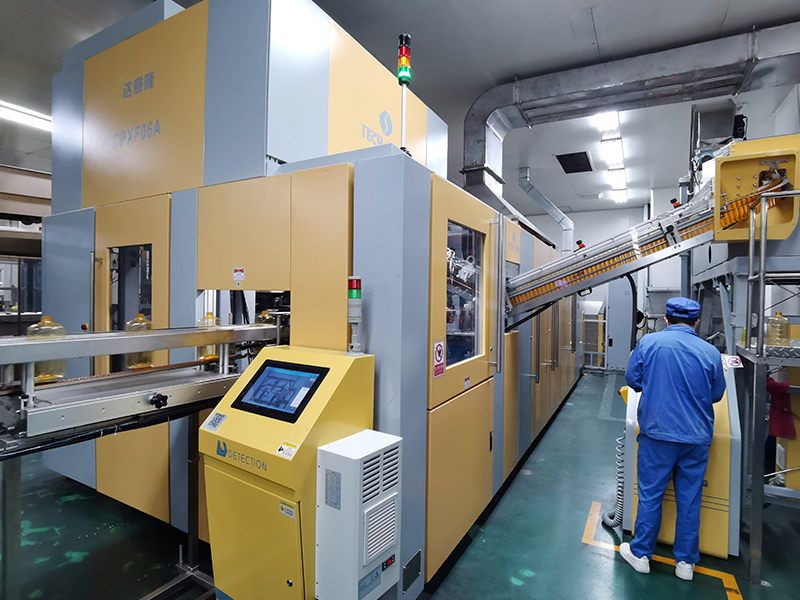 The predecessor of NICE is the local state-owned Lishui Wuqi chemical plant established in 1968, and the group was established in 2001. Lishui, where the headquarters is located, is an important birthplace of the general secretary's "two mountains" concept. By giving full play to its unique regional advantages and strong industry-leading strength, NICE is committed to building a global whole chain ecological industry system. It has won the first enterprise in the daily chemical industry to pass China's green product certification, and has become the only ecological design demonstration enterprise promoted by the Ministry of industry and Information Technology of the People's Republic of China as the only special topic in the daily chemical industry.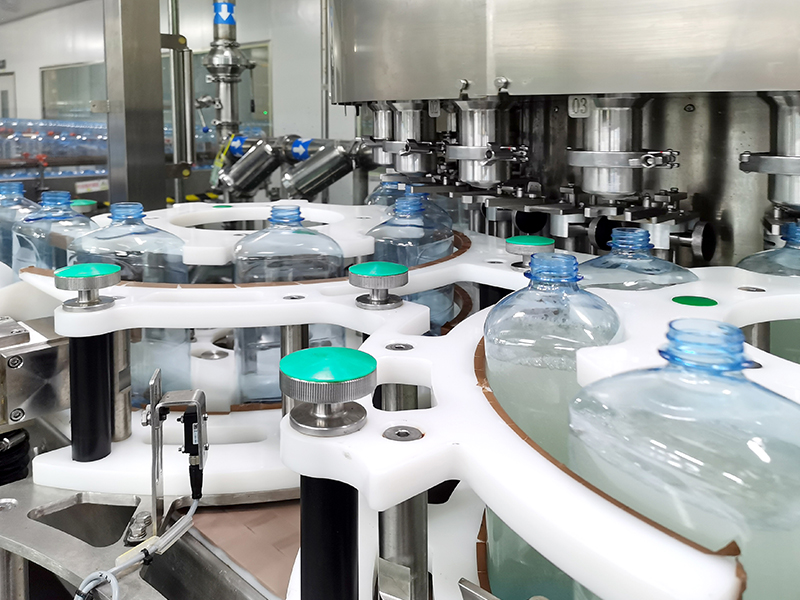 Based on traditional technology and equipment, most traditional daily chemical product packaging containers use HDPE materials and one-step production and bottle making. However, during cooperation with NICE, TECH-LONG encountered several issues related to HDPE bottle making. Firstly, there were various types of equipment available, resulting in low output and high energy consumption. Additionally, the expensive bottle blowing mould made it difficult to change the bottle shape. After bottle blowing, the curing and setting process required a lot of storage space, leading to wastage of packaging materials. Finally, there were potential health risks during storage.
As a leading enterprise in the liquid packaging industry for many years, TECH-LONG continued to pay attention to the market orientation and customer demand. Given the above situation, TECH-LONG recommended the whole PET bottle production line with lower cost, higher efficiency and significant energy saving and consumption reduction to NICE, and provided detailed data analysis and research materials, which finally won the recognition of NICE. The pet whole line scheme of TECH-LONG efficiency bottle blowing machine cpxf6 / 2-2.5l/7800-9000bph is adopted to produce detergent, which has been put into use in Lishui, Zhejiang Province.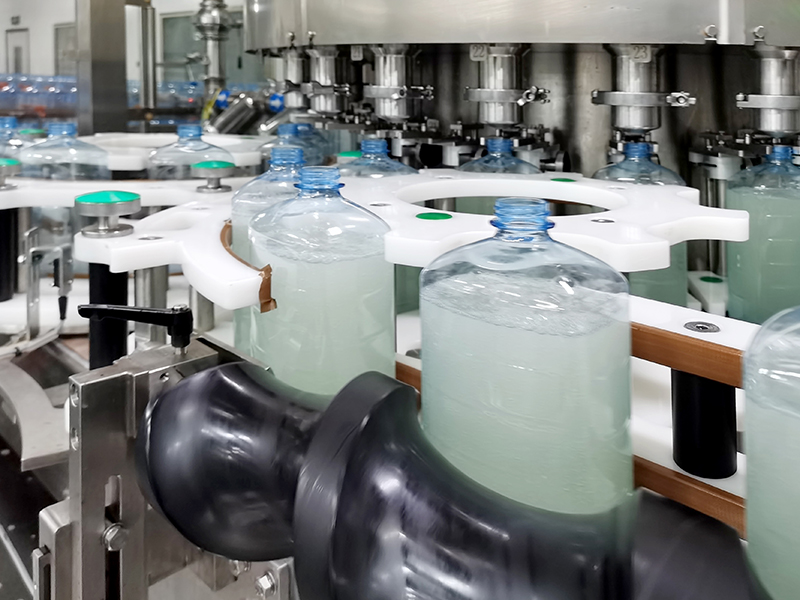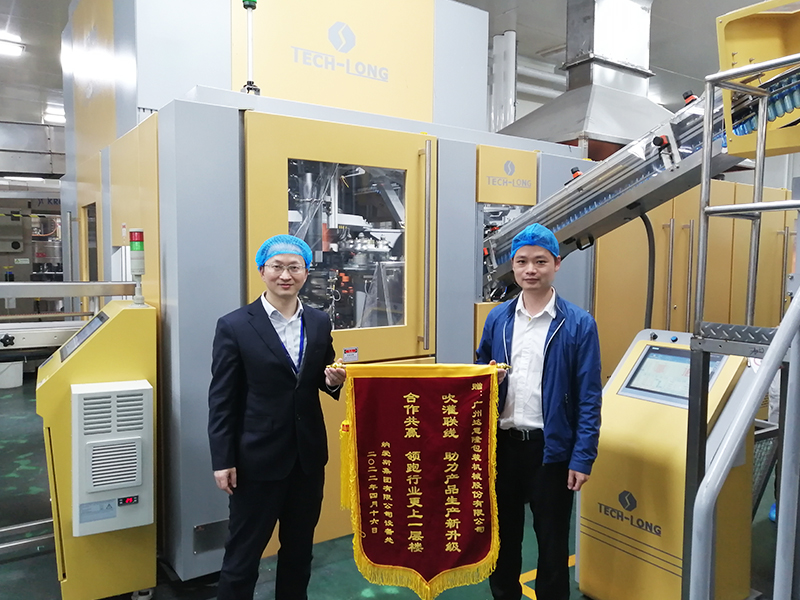 Lishui NICE line 3 project is the first blowing irrigation line project in the domestic daily chemical industry, creating a precedent for PET bottles in the daily chemical industry and a new milestone in the development of the industry! The project was started in July 2021 and accepted on February 21, 2022. During the implementation of the project, many challenges are faced: thick bottle embryo, no anti-theft ring, many colors, no stiffeners, short cooling time, small workshop space, high efficiency of the whole line, and short production change time of the whole line equipment. All departments of the company have broken through these difficulties one by one. The operation of the production line and engineering services have been recognized and appreciated by customers, and a golden flag has been presented to TECH-LONG.
There are differences between daily chemical products and beverage packaging in the production process. The project is designed for square bottles, which are heavy, and the bottle body and cap are often diverse and irregular. Compared with the round bottle type in the beverage industry, it puts forward higher requirements for bottle blowing technology; In terms of mold replacement, the beverage mold is small, the mold base is light, and the mold volume of daily chemical products is large, which is inconvenient to replace. To address this issue, TECH-LONG utilizes rapid die replacement technology to speed up the process and reduce labor intensity. In terms of product characteristics, daily chemical products have high viscosity and foaming tendencies, leading to complications during filling such as foaming and dripping. The TECH-LONG team has overcome such filling technical difficulties through the development of patented technologies and highly intelligent equipment. The equipment includes automatic control technologies such as bottle jam protection, bottle shortage alarms, cover shortage alarms, and overload shutdowns. Moreover, the EMS system enables transparent production through the combination of information systems and production automation.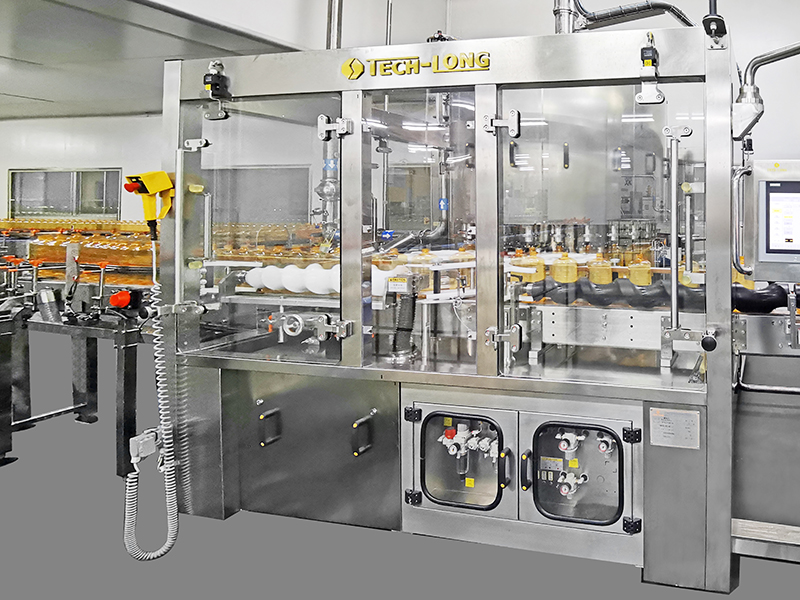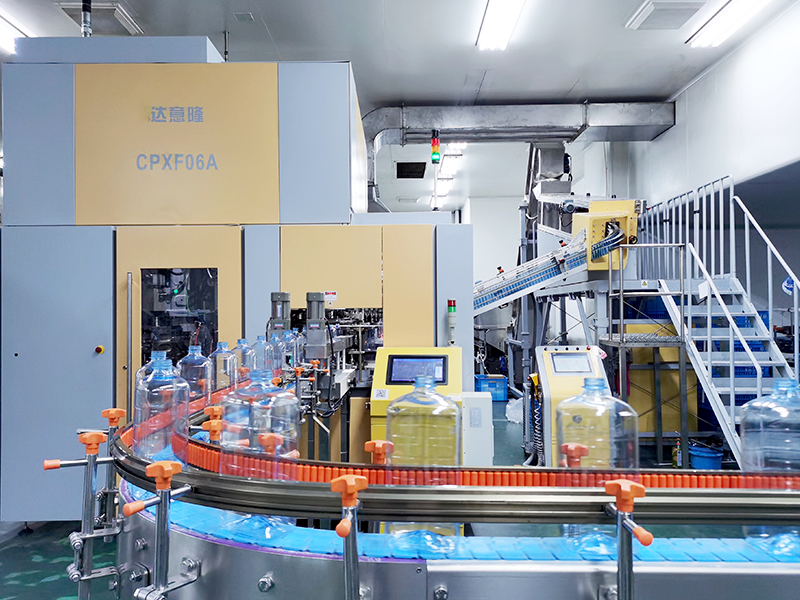 The first cooperation between TECH-LONG and NICE began in early 2000. After more than 20 years of development, the two sides have made remarkable achievements in their respective fields, and there are technical and business exchanges almost every year. This time, NICE chose to order the whole pet line to produce detergent, which fully proves the high trust and recognition of customers to TECH-LONG, and also confirms TECH-LONG's unchanged original intention of always paying attention to customers' needs and focusing on customers' interests after decades of development.
The two enterprises with the same innovative and enterprising spirit will forge closer cooperative relations and jointly seek a blueprint for development. In the future, TECH-LONG will continue to improve its strength and service quality, better cooperate with customers on the basis of existing cooperation, and create greater value for customers!