New journey, new chapter
With the further opening up of domestic epidemic policies and the gradual recovery of the global market economy, many well-known exhibitions in the industry have been launched one after another. TECH-LONG has also taken advantage of the wind and embarked on a new journey of its first exhibition this year, in March 2023. On the 14th, we will go to South Korea to participate in the Koplas Korean Plastics Industry Exhibition to further explore the Asian and even global markets, further to expand our international influence and provide better production equipment and meticulous services to global customers.
The Korea International Plastics and Rubber Industry Show (KOPLAS 2023), hosted by South Korea's E&EX Company, was held grandly at the KINTEX International Exhibition Center in South Korea, attracting 569 exhibitors from 32 countries around the world. The exhibition area reached 250,000 square meters, attracting more than 30,000 visitors. KOPLAS 2023 is launched with strong support from the Korean government and plastics industry, with huge industry influence.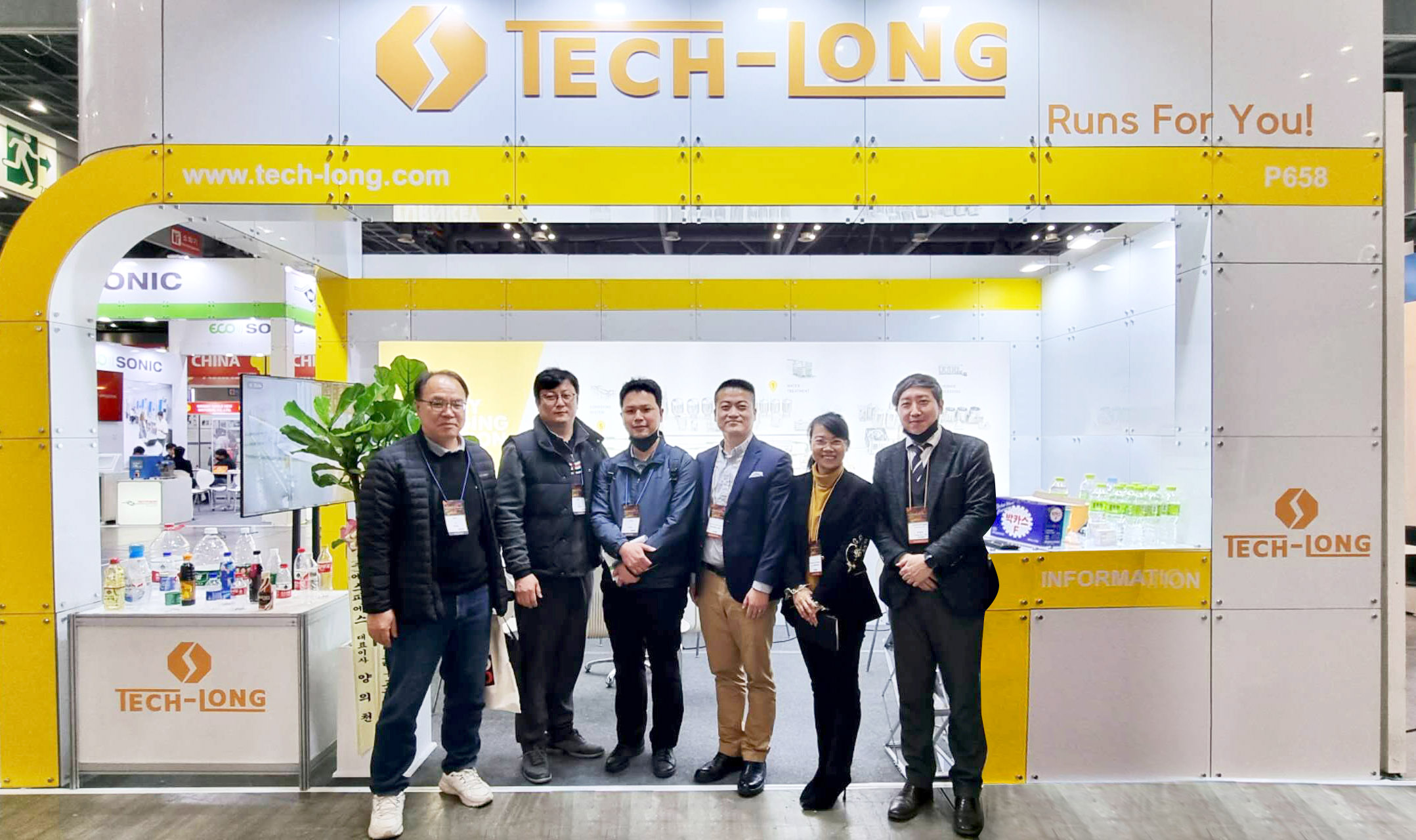 We forge ahead on a new journey
In this season of blooming flowers and warm spring sunshine, the exhibition site is also experiencing unprecedented prosperity. As one of the largest beverage packaging machinery companies in Asia, TECH-LONG has attracted much attention from the international market. TECH-LONG's professional team demonstrated our company's latest R&D technology and intelligent production lines to a steady stream of visitors, which can meet all aspects of the entire value chain of customer product development, procurement, manufacturing, packaging, warehousing, logistics, distribution, and consumption needs and provide tailor-made solutions to global customers.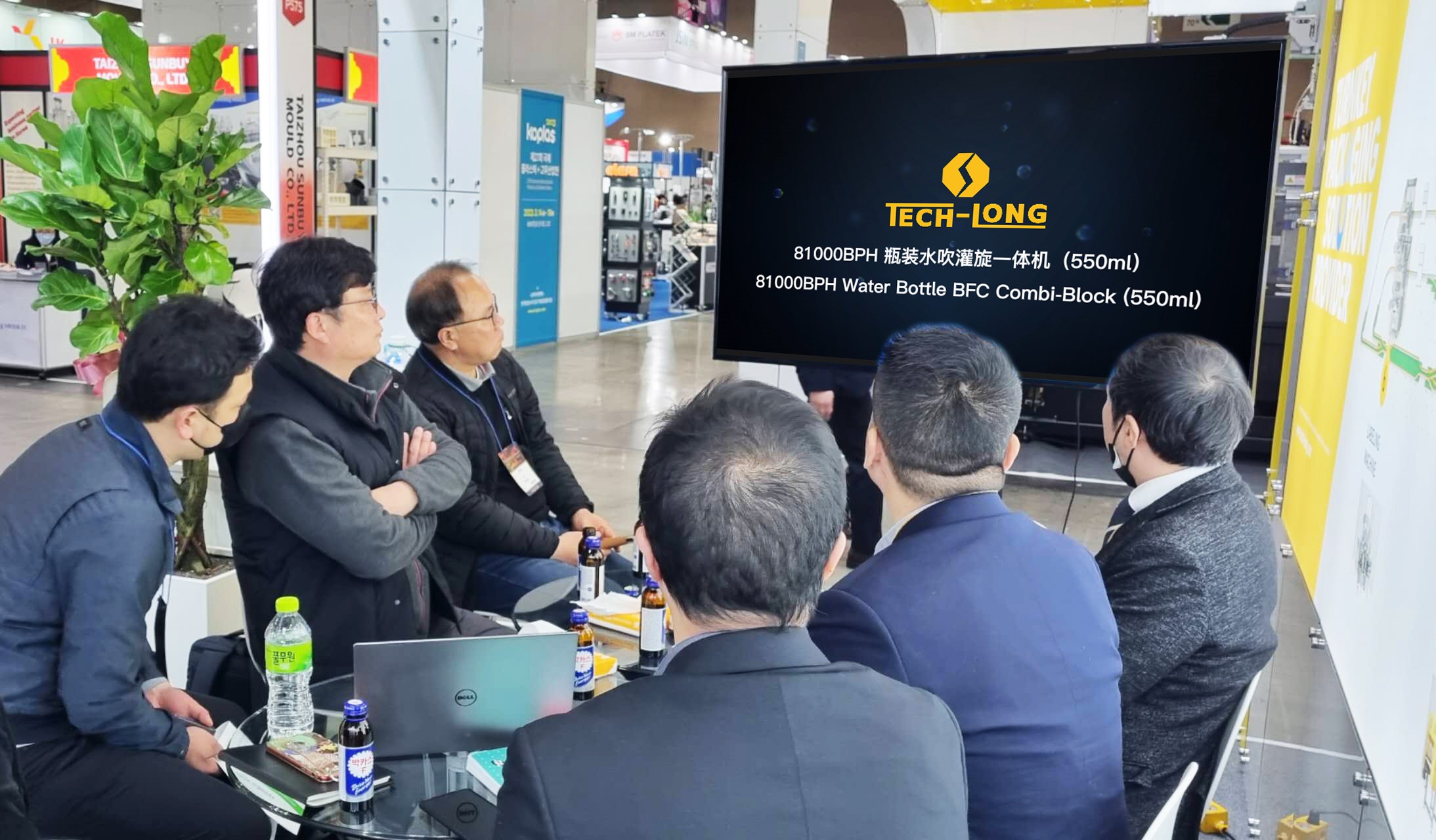 We supplement this by rolling out short videos on site to vividly introduce the achievements of TECH-LONG's production lines around the world in recent years. Every project cooperation is a strong joint effort between us and our customers, and it is also a reflection of our reputation and market double harvest. With excellent explanations and professional services, TECH-LONG's booth was bustling with activity, and the site was crowded with people. In the repeated appreciation and professional exchanges, TECH-LONG exported the broad charm of China's intelligent manufacturing to the Korean exhibition across the sea.
New Journey, Intelligent Creation of a New Future
TECH-LONG has always forged ahead, demonstrated the strength and ingenuity of Chinese technology, and left a deep impression on overseas customers. The success of this first overseas exhibition will also further consolidate our leading position in domestic and foreign markets. As a leading equipment supplier in the liquid packaging industry, TECH-LONG has firmly expanded overseas markets and has been deeply recognized by the market. We will strengthen our original intention and belief of "Run for you" to achieve win-win development through two-way achievements with global customers. Farewell to the first exhibition of the new year, TECH-LONG will surely set foot on a new journey and create a new future with wisdom!