Bringing answers from mountains and seas to the grand gathering of the times
After three years of absence, CBST2023 China International Beverage Industry Science and Technology Exhibition has arrived as scheduled. A three-day industry event will be held in Shanghai on April 7. TECH-LONG brought its latest product - the sixth-generation rotary blow molding machine CPX06A to the exhibition, and it was also equipped with an oversized booth. Under the careful preparation of TECH-LONG team, the grand and bright exhibition hall design, new-look equipment display, smooth moving lines and layered spatial layout are a high degree of combination of avant-garde art and industrial production, bringing you a visual and technological exchange.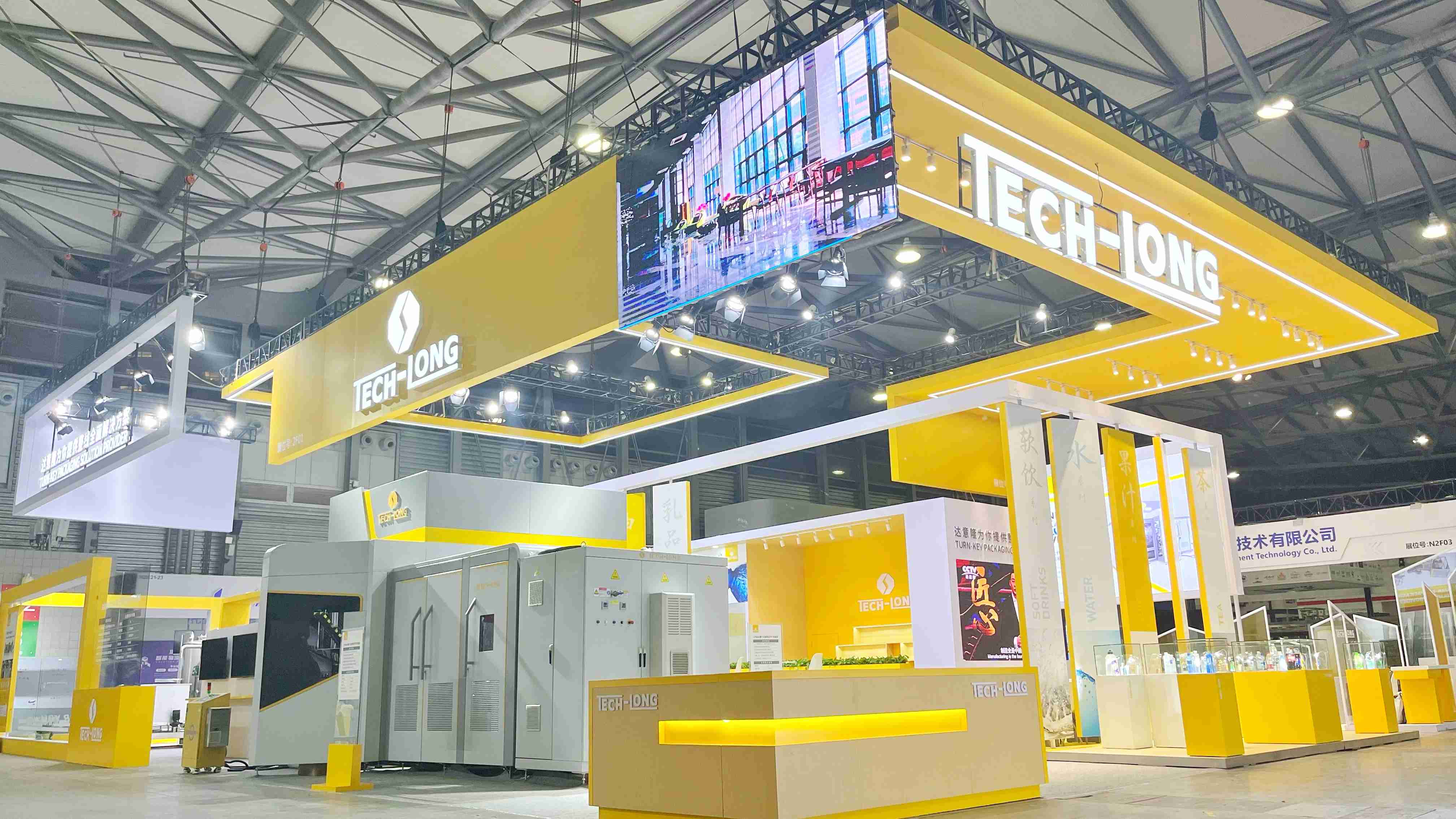 Brand Exhibition Drinking Leading Innovation
CBST is a well-known professional exhibition in China with the theme of beverage technology. The exhibition spans 50,000 sqm with 30,000 visitors, featuring over 200 exhibitors hailing from 20+ countries and regions across the globe. The scale and influence of the exhibition both hit new highs, and it is a brand exhibition with extensive influence and authority in China's beverage industry. The professional quality of the exhibition has been widely praised, and it has established a professional communication, exchange, business and sharing platform for the entire beverage industry chain to share opportunities in China. Here, TECH-LONG's showroom is favored by customers from all over the world and has become a must-visit place. Here, we share the latest product technology achievements and innovative research and development, and conduct in-depth exchanges and discussions with customers. TECH-LONG has always been at the forefront of the industry, empowering the intelligent manufacturing industry with new technologies, constantly breaking through technical barriers, attracting attention with its strength, and providing global customers with comprehensive solutions in the field of liquid mechanical packaging.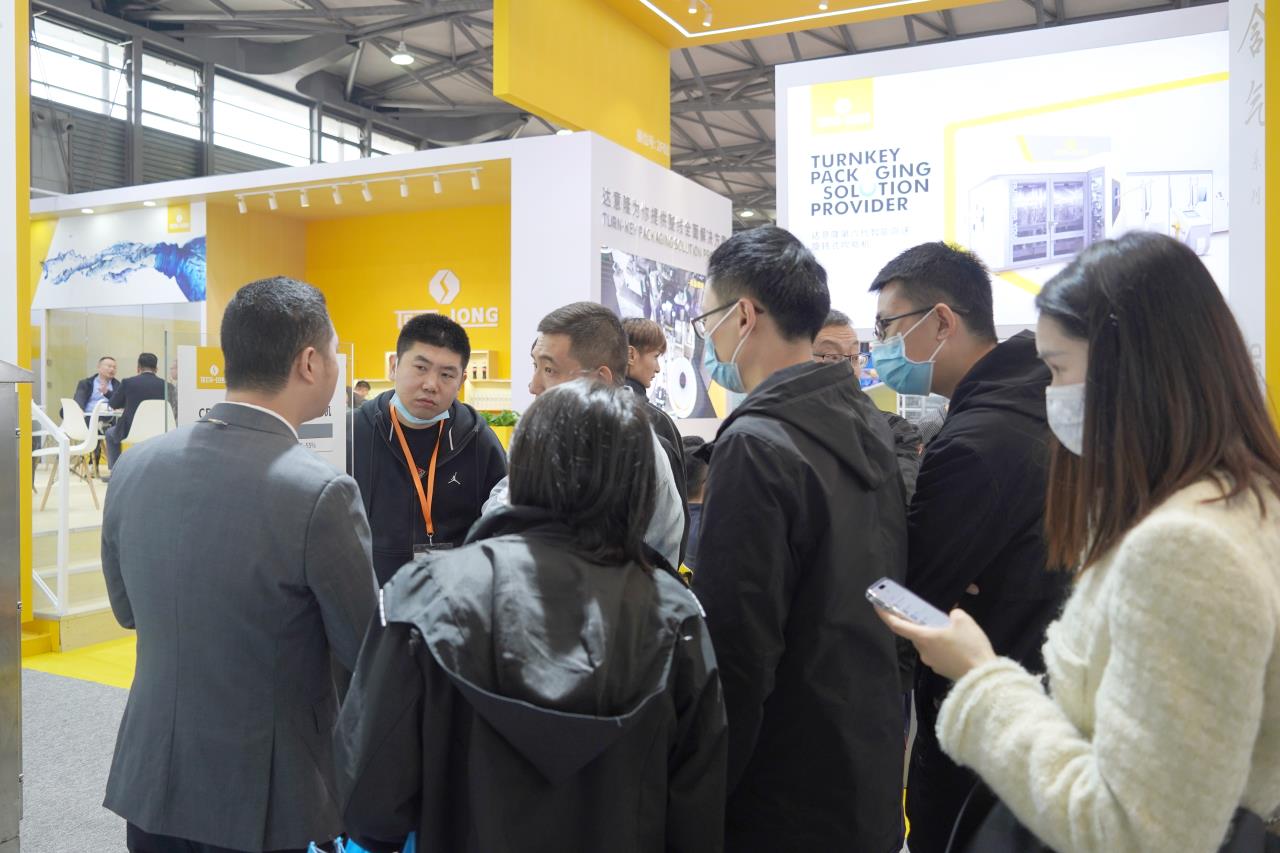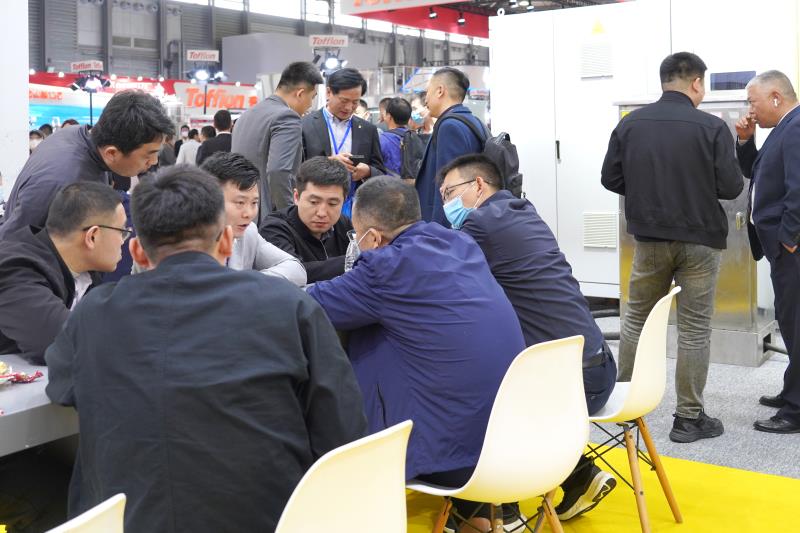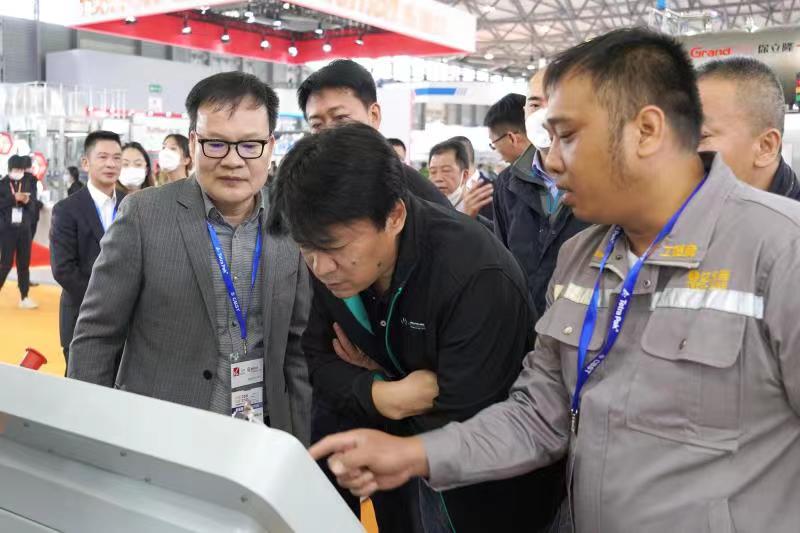 Innovation driven, strength leading
At the bustling exhibition site, TECH-LONG displayed the sixth-generation rotary blow molding machine CPX06A, which operates at high speed and is eye-catching. It is unique and outstanding in the entire venue, leaving a deep impression on customers. This latest equipment not only improves the high-speed operation of the machine, but also optimizes energy efficiency. The product optimizes the secondary recycling bottle blowing process, saving 45~55% of high-pressure air consumption. At the same time, the high-performance servo system supports high single-mold output, with single-mold output reaching 2750bph. The optimized patented structure ensures high-speed and stable operation. The intelligent and precise control system ensures the perfect forming of the bottle, and the mold, bottle mouth and bottle-shaped parts can be replaced more quickly and have greater compatibility. It also optimizes the heating system, saving 30~40% of power consumption, and has the advantages of high speed stability. Under the professional display of engineers, our exhibition site is continuing to heat up, attracting more and more people to participate. TECH-LONG has once again taken the lead and demonstrated our strong mechanical intelligent manufacturing capabilities and R&D capabilities, winning widespread praise in the industry and being recognized and affirmed by customers.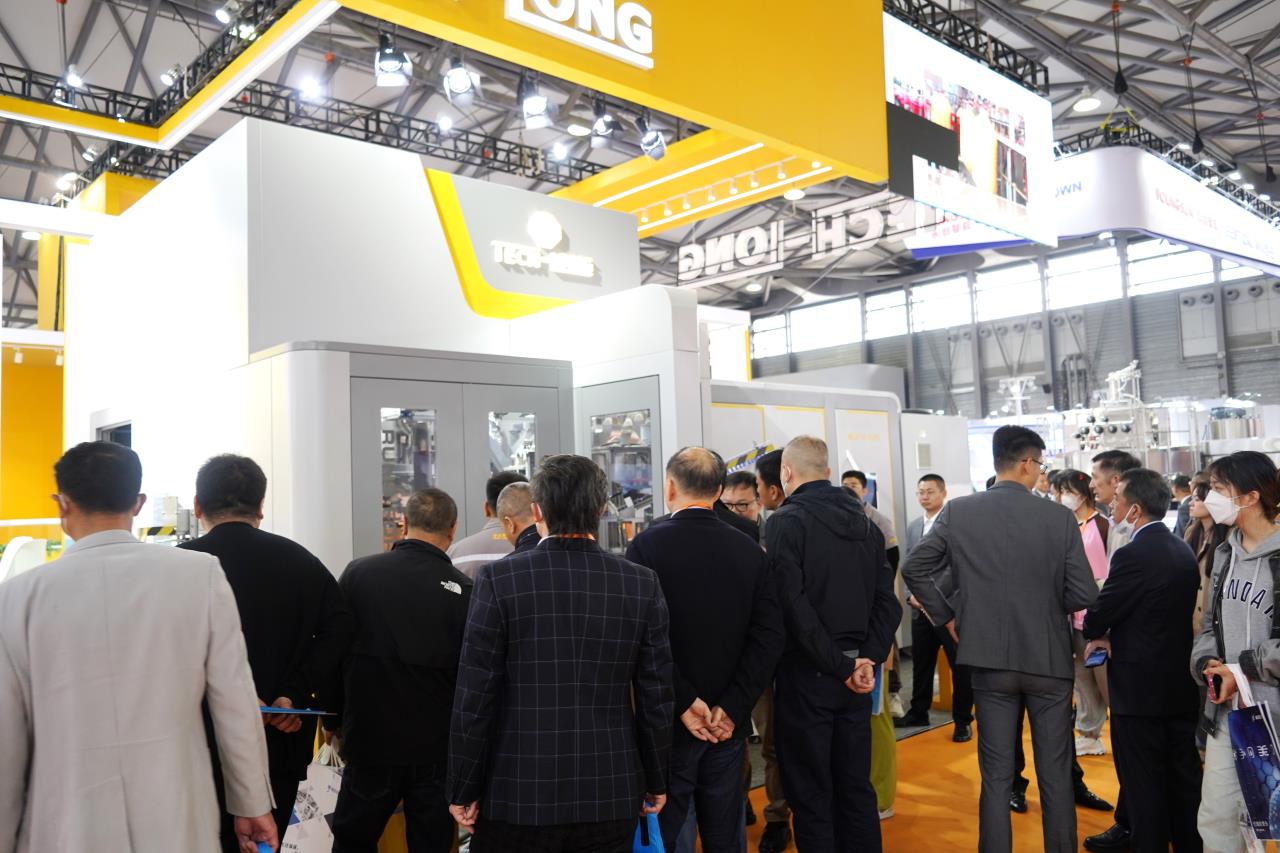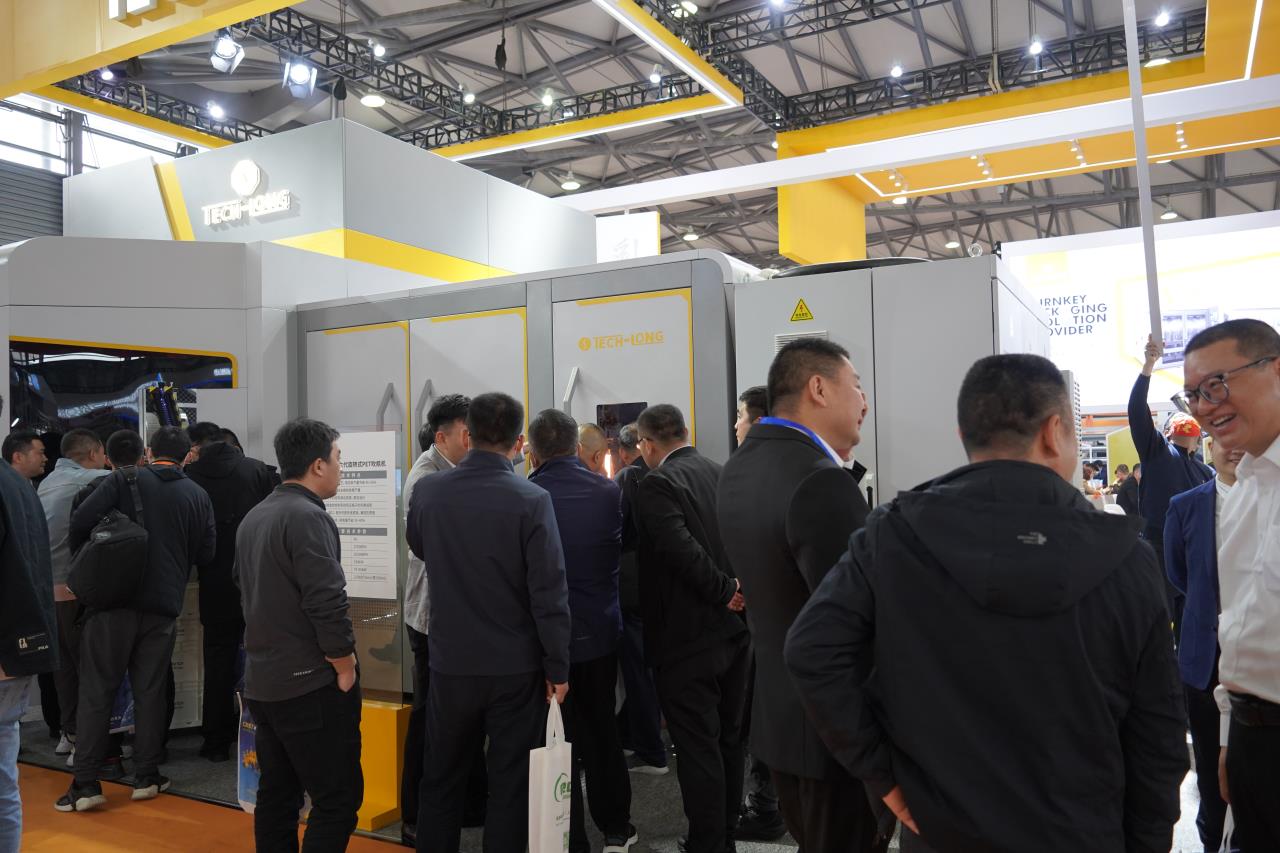 Accumulate strength and move forward to lead the future
After 25 years of development, TECH-LONG remains steadfast in prioritizing customer satisfaction, dedicating significant efforts towards high-end technology research and development while continuously advancing and innovating. This steadfast approach propels products and technologies to new heights, ensuring customers receive only the highest quality products and services. Moreover, our commitment to excellence generates valuable contributions and impact within the industry and beyond, serving the betterment of society.