We celebrated the anniversary on a sleepless night
On December 20, 2019, the 20th anniversary party of TECH-LONG was held grandly at the factory. This time the celebration was held at the headquarters of TECH-LONG to share the joys and glories of the past 20 years with all partners who have worked and fought together with us.

Memory
The 20th anniversary celebration was kicked off in ear-deafening drumbeats, which symbolized the never-ceasing steps of TECH-LONG to move on. Mr. Zhang Songming, the founder of the company and Mr. Chen Gang made a powerful summary of the 20-year development history of TECH-LONG and encouraging all people to work hard and reach a new height.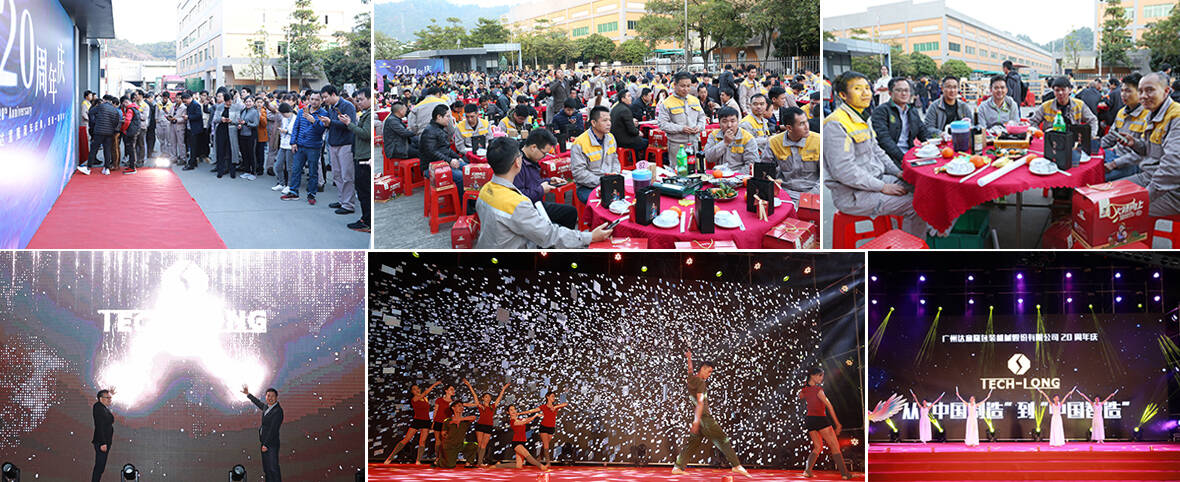 The dance "Youth" led the audience into a vortex of memory, arousing their memory of their youthful years. Particularly, the long-term employees and friends, who have accompanied the company all the way, sighed over the fast passage of time. Every one of them is a participant of the history of TECH-LONG, as a witness to its growth.
Inheritance
The hot Metallist Band sang and danced together with all the audience, arousing the enthusiasm of all people and won cheers and applauds from them.
The ancient and present, Chinese and foreign cultures were colliding with each other on the stage. The guests from all over the country and the world raised their glass to drink together, celebrating the unique and wonderful time together.
In the celebration, the old and new employees got together to share the 20 years of development achievements of TECH-LONG. Everyone felt the loyalty, enthusiasm and craftsmanship spirit of the old employees of TECH-LONG and their persistence and courage in exploration and advancing. Everyone also felt the warm welcome of TECH-LONG to the new employees who infused new vigor and energy into the development of the company.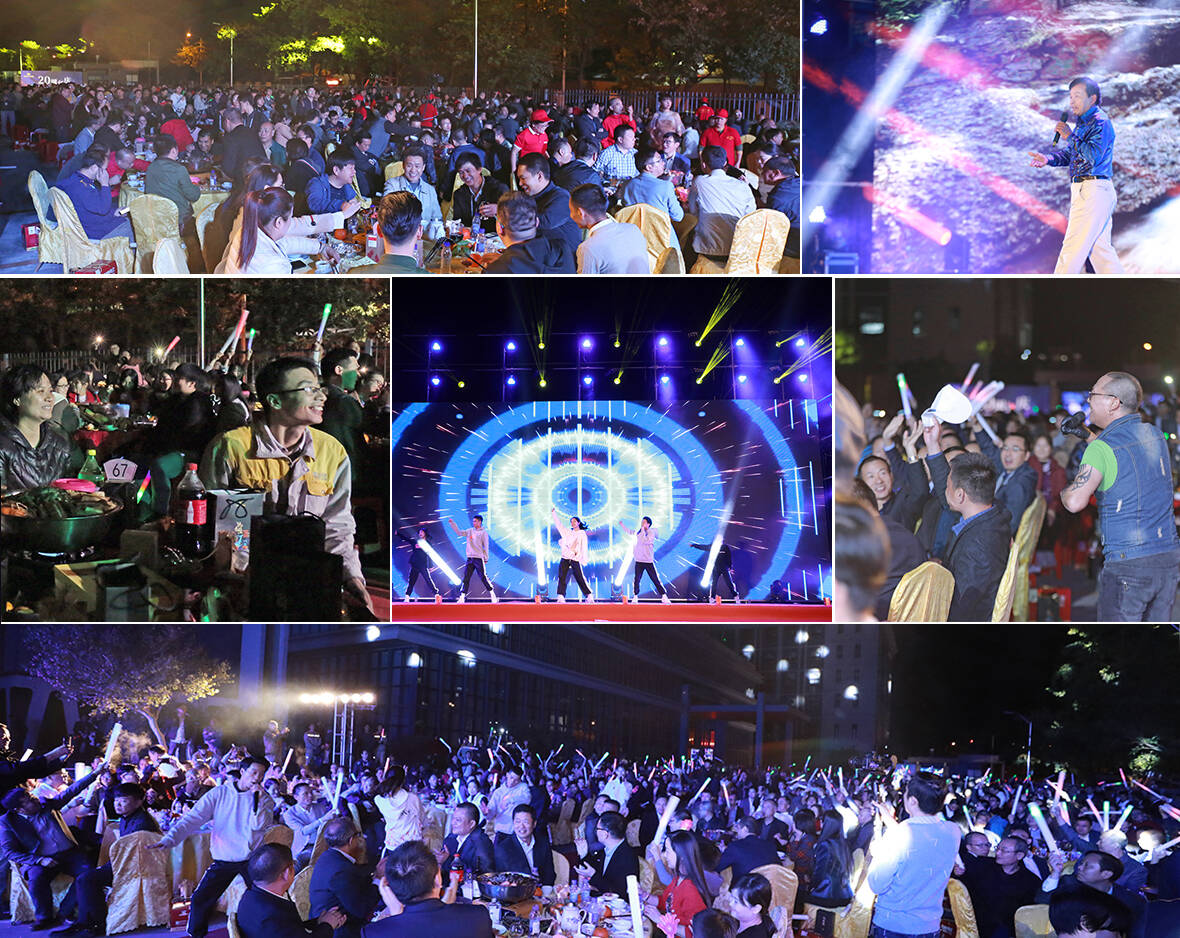 Advance
In 2019, the 70th anniversary of the founding of the PRC, TECH-LONG ushered in its 20th anniversary. All people of TECH-LONG expressed their loyalty to China and patriotism with a popular flash "My Motherland and Me".
Everyone at the site must have perceived our joy of growth and determination in the future. We will remain true to our original aspiration, be steadfast and hardworking to embrace new challenges and advance into the next twenty years with blessings and expectations.
From 1999 to 2019, from the past to the present and to the future, we keep growing along the path of exploration and discovery step by step. In 2020, with your involvement, we will embrace more power and possibilities.