An Ultimate Introduction to Tech-Long's 6.0 Blow Molder Machine
Figure out its applications, definition, working process, and upgrade features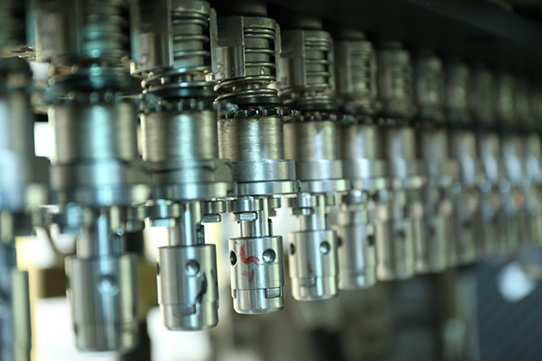 Where Are Blow Molder Machines Used?
What Is a Blow Molder Machine?
A blow molder machine is a manufacturing device that blows bottle preforms to produce hollow plastic bottles with special shapes. Its working process is:
02.
Convey and heat
The preforms are conveyed to the integrated oven inside the blow molder machine, and then increase the temperature to melt them until they are prepared for inflation.
03.
Stretch and blow
During this process, the preforms are placed in the blow mold, first stretched by a core rod. Then, the blow molder machine blows high-pressure aseptic air into the preforms to make them perfectly fit the blow molds.
6.0 Blow Molder Machine from Tech-Long
Tech-Long's blow molder machine has been upgraded to the 6th-gen version to meet all the new challenges, including aseptic requirements, energy consumption, noise control, high capacity, and high flexibility. See how Tech-Long plastic blow molder approaches to be even more perfect with the below four improvements.
Tech-Long 6.0 Blow Molder Machine Is Upgraded For 4E: Economical, Efficient, Environmental-Friendly production, and Extraordinarily service.
High Speed and Easy Maintenance for high efficiency: The output of water bottles has been upgraded to the maximized 95200 BPH. All the parts are easy to assemble and disassemble, lowering the time consumption on maintenance.
Energy Conservation, Low Noise for environmental-friendly and economical production: Reducing 45-55% high-pressure air consumption and 30-40% electricity consumption. The noise of this blow molder machine is under 83dB.
Tailor-Made Service: Tech-Long offers pre-sale service (bottle design, analysis, experiments, and inspections), assistance with selection among machine models and layouts, and customized design.