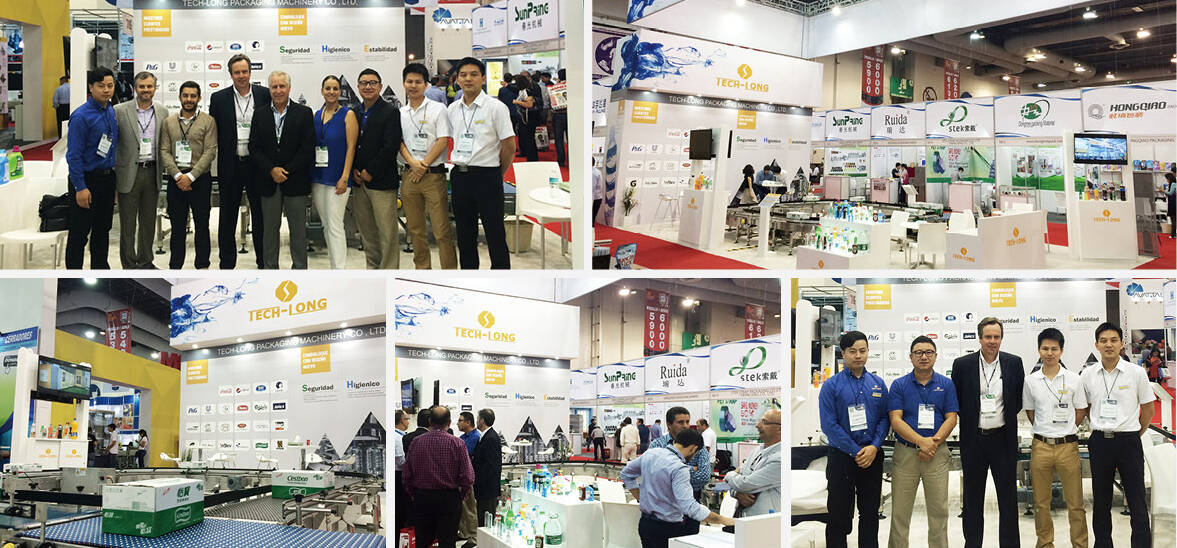 EXPO PACK MEXICO, Latin America's Largest Packaging Exhibition
Kicked off on June 6, 2015 in Centro Banamex, Mexico City, EXPO PACK MEXICO 2015 came to a satisfactory end on June 19, 2015. About 1,000 exhibitors from over 20 countries and regions across the world joined this annual event. Universally recognized as Latin America's most important packaging and food processing exhibition, EXPO PACK MEXICO would certainly draw the attention of such well-known brands as Krones, Sidel, ZIEMANN and TECH-LONG in the packaging machinery industry, which brought highlights to the expo with superb technology and perfect creativity.
TECH-LONG, the Voice from China
EXPO PACK MEXICO is a must-visit exhibition for TECH-LONG every year. As the largest exhibitor from Asia, TECH-LONG worked hard on its booth. The strong visual impact and creative print ads have demonstrated the distinct characteristics of Asia. As one of the world's top ten packaging machinery importers, Mexico imports 85% of its packaging equipment. This expo has been strategically significant for China as Chinese packaging machinery is highly competitive in the Mexican market.
The frequent appearance of TECH-LONG has showcased the corporate image and consolidated the local market on the one hand, and increased its influence in the South America and made full preparation for better penetration into other areas.